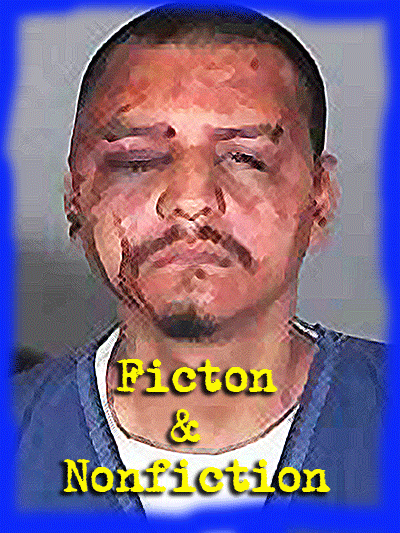 Former Los Angeles County Sheriff's Deputy Pantamitr Zunggeemoge was the first prosecution witness on Day 2 of the trial of former LASD sergeant Eric Gonzalez, and deputies Sussie Ayala and Fernando Luviano. Up until they were indicted in December 2013, the three worked in Men's Central Jail, two of them at the jail's visitors' center, the sergeant on the 3000 floor.
Zunggeemoge and another former LASD deputy, Noel Womack, were originally charged on the same indictment as the three who are now on trial. But earlier this year both Womack and Zunggeemoge took deals proffered by the federal prosecutors. Among the various stipulations involved with both men's deals is that they resign from the sheriff's department, and also that they testify truthfully in the trial of their former codefendants, if asked to do so.
Womack is expected to take the stand on Thursday.
Right now, Zunggeemoge is making his living as a tutor. Yet from 2008 to 20012, the former deputy worked in the visitors' center of Men's Central Jail. As its name suggests, the visiting area is where the husbands, wives, kids, parents, brothers, sisters and friends of MCJ jail inmates come to visit their loved ones who are guests of the county.
A compact, fit-looking man with his head shaved, Zunggeemoge appears to be somewhere in his 20s. When he took the stand, he seemed both calm and determined.
In response to prosecutor Lisabeth Rhodes' questioning, after explaining how the visitors' center functions, Zunggeemoge recounted the events of February 26, 2011, which is what this trial is about.
Zunggeemoge said that his boss, then sergeant Eric Gonzalez, was on duty on the day in question. Events that would ultimately form the substance of the charges, began to unfold when Zunggeemoge saw a young woman visitor drop something on the floor in the visitors' area, and then pick it up. Zunggeemoge didn't really think anything of the dropping incident. But a little while later, another visitor approached Zunggeemoge and told him that a young woman was using a cell phone in the bathroom.
Cell phones are strictly forbidden anywhere in the county jail system, including in the visitors' area, so Zunggeemoge followed up on the matter. On a hunch, he questioned the young woman who'd dropped the unidentified object earlier. Sure enough, she admitted she was the one with the contraband phone. Zunggeemoge asked her to accompany him into the deputy's break room, a small, room that is blocked from the sight from the rest of the visitors. She came along without incident. His colleague and now defendant, Sussie Ayala, a female deputy, was in the break room at the time. So Zunggeemoge asked Ayala to do a pat down on the young woman, who soon admitted that her boyfriend, whose name was Gabriel Carrillo, also had a cell phone.
---
THE QUESTION OF HANDCUFFING
While Ayala finished with the girlfriend, Zunggeemoge went out to find Carrillo. When he located Carrillo, Zunggeemoge asked if he indeed had a cell phone. Carrillo admitted to having the phone, but reacted with a burst of belligerence. "What're you going to do?" he asked the deputy, "fucking arrest me?"
At that juncture, Zunggeemoge handcuffed Carrillo's hands behind his back, and escorted him into the break room too.
According to Zunggeemoge, Carrillo didn't physically resist him but, due to the man's earlier agitation and attitude, the deputy wanted to make clear that he had control of the situation, so pushed Carrillo's face into the small refrigerator that was in the break room, then pushed the lesson a step further.
"I lifted up his arms so he could feel some pain." Zunggeemoge demonstrated for the jurors with his own hands clasped behind his back, as if handcuffed, then he rotated them skyward, as if shoved up by an invisible hand. Zunggeemoge said that his shoving of Carrillo's cuffed hands caused the man to exclaim in alarm, "Why are you doing that?!" and the like. Zunggeemoge then searched Carrillo, finding the cell phone and the man's ID.
At this point, trial defendants Sussie Ayala and Zunggeemoge's boss, former sergeant Gonzalez, were in the room and Carrillo was much calmer, so the deputy sat him down and went out of the break room to run Carrillo's ID to see if he had any warrants or the like.
Finding nothing of interest, Zunggeemoge returned to the break room where he saw that defendant number 3, deputy Luviano, was now in the break room with his hands on a standing Carillo, pushing him to the floor.
Not knowing what might have changed in his absence and thinking that Carrillo might be uncuffed, hence Luviano's actions, Zunggeemoge rushed in to help Luviano do a "take-down."
But as he pushed Carrillo's face very hard to the floor, Zunggeemoge saw that, actually, the phone smuggling visitor was still handcuffed.
---
THE SLUGGING BEGINS
As things started to get rough, according to Zunggeemoge, someone—either one of the deputies or the sergeant—yelled that they should get Carrillo's girlfriend out of the break room. As the girlfriend, Esmeralda Torrez, was hustled out, both Zunggeemoge and Luviano reportedly began to punch Carrillo.
"I punched him in his legs and lower back," said Zunggeemoge. "Deputy Luviano was punching Carrillo in the face."
At this point, Carrillo was on his stomach and was not, according to Zunggeemoge, in any way resisting, but merely trying to dodge the onslaught by making sort of swimming motions with his legs, as he was being pummeled. "I started punching him in the leg area, and detective Luviano started using OC spray—AKA pepper spray—spraying Carrillo at close range "in the face area."
In response to being sprayed, Carrillo's eyes teared, his nose and mouth poured mucus. "He was having trouble breathing." According to Zunggeemoge, Carillo tried to turn his face from Luviano, "by turning toward me."
"I punched him two times in the face."
Soon, Zunggeemoge was having trouble breathing himself due to the OC spray, so he stepped outside the room to catch his breath and the Carillo incident was over. Carillo needed medical care, but no deputies were injured, according to Zunggeemoge, save from cuts on some hands, the result of the punches they had thrown.
"There was a lot of blood in the break room," said Zunggeemoge. "But it all belonged to Mr. Carrillo."
Although the incident was over by around 1 pm, there were reports to write—which, Zunggeemoge said, required planning.
Later that day, "we all got together for a discussion" in order to come up with a plan for the reports. According to Zunggeemoge, it was sergeant Gonzalez who came up with the story that the deputies had uncuffed Carrillo in order to fingerprint him, but that suddenly Carrillo began swinging the handcuff chain dangerously as a weapon. Zunggeemoge claimed he'd been hurt by Carrillo, and that a "violent fight" ensued.
Gonzalez also reportedly came up with a scene in which Carillo tried to escape the break room, "manhandling" deputy Ayala, on the way out, and punching deputy Luviano as well.
According to Zunggeemoge, the narrative of the combative, escape-minded Carrillo was entirely fiction. But the matching accounts in the "probable cause declarations" that each deputy turned in and Gonzalez signed off on, plus additional 8-page "incident report" that Zunggeemoge wrote with Gonzalez' input, protected the deputies from any kind of investigation or charges, while the carefully matched paperwork paved the way for Carrillo to be charged with assaulting law enforcement officers.
As a consequence of what Zunggeemoge described as false charges, Carrillo could have faced four years in prison. (After ten months and a long string of court hearings, the case was dropped by the DA.)
---
REFUSAL TO FALSIFY
During the last half of the court day on Wednesday, the various defense attorneys did what they could to impeach Zunggeemoge's testimony on cross-examination, but the former deputy seemed to hold his ground.
There was, however, one very interesting moment in the cross-examination process. It came when one of the defense attorneys asked Zunggeemoge why he fabricated the reports?
Zunggeemoge answered without hesitation. "I didn't want to go against my partners," he said. We were all partners and there's a bond. You don't go against your partners."
Well what about going to Sergeant Gonzalez? Couldn't Zunggeemoge have just told his boss at the time, Sergeant Gonzalez, I'm just not comfortable with this sort of thing.
Zunggeemoge shook his head emphatically, "No. I wouldn't dare do that. That was Sergeant Gonzales. You don't go against him."
As to what the jury thought of Wednesday's testimony and cross …that remains to be seen.
---
COMING UP
On Thursday, Carrillo, his girlfriend, and Zunggeemoge's fellow deal maker, former deputy Neal Womack, are scheduled to take the stand.
So stay tuned.