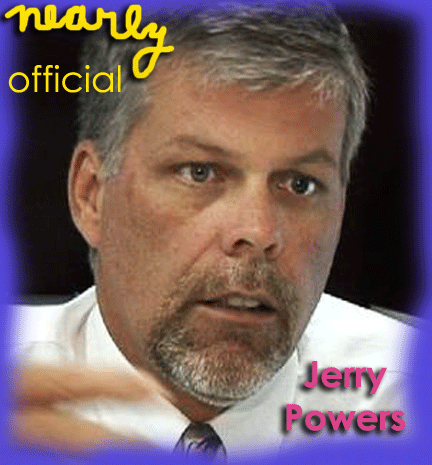 It's not officially official yet, but deals have been made, hands have been shaken, last minute contractual stumbling blocks have been shoved off the road ahead. Barring any force majeure, Jerry Powers, the Probation Chief for Stanislaus County will take over LA County's very troubled and very large Department of Probation.
The official approval by the Board of Supervisors of Powers' appointment plus his salary and extras is slated to take place next Tuesday, Oct 25. But offers have been unofficially made and accepted.
County CEO William Fujioka has recommended that the board approve a salary for Powers of $255,000 per year, with $25 grand to help with the relocation of his family.
Powers is expected to start work on December 5.
The Board members seem pleased. Powers is thought of as a very solid guy.
The rest of us look forward to welcoming the nearly-appointed new Probation Chief, and wish him all possible luck. Given the challenges the beleaguered agency still faces, he will likely need it.
(Link to CEO's memo here.)
---
UPDATE:
Garett Therolf of the LA Times reports that the $255,000 per year salary for Jerry Powers that the board is expected to approve on Tuesday is $28,000 higher than what Donald Blevins was making.
---
Photo by BRIAN RAMSAY, Modesto Bee