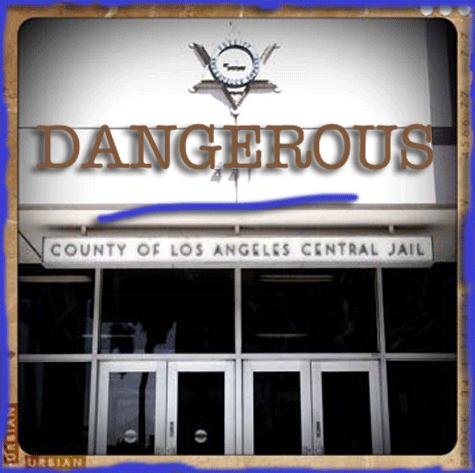 A big ACLU press conference on the Los Angeles Sheriff's Department and the LA County Jails is scheduled for Wednesday morning, thus we're holding our Dangerous Jails story until Friday so that the two don't collide.
More on the ACLU's announcements after the press conference.
---
In the meantime, the LA Times reports that Gilbert Michel, the Sheriff's deputy who pleaded guilty to bribery last week, is cooperating with the FBI and has some whistles to blow on other deputies working in the jails.
On one hand, this is not exactly new news, as it was made clear in the plea agreement that cooperation was part of the deal, and that Michel had info to share. But Times reporters Robert Faturechi and Jack Leonard wisely went to Michel's court date on Tuesday and got some additional details, which were quite interesting, like the fact that Michel, while he takes full responsibility for his stupidity, feels that he's being hung out to dry by the department as the only bad apple, when there's a whole barrel full of bad apple deputies who were engaged in abuse and misconduct, And that he Michel, will be sharing what he knows with the Feds.
Michel's attorney added that more deputies were guilty of misconduct and that "supervisors were overlooking it."
Yep. That's what we've been saying, and will keep saying.