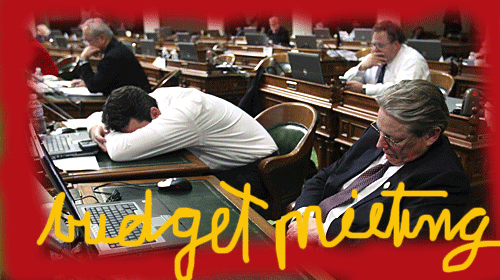 A quick break from reporting on sad LA issues:
Yesterday afternoon, I talked at length with one of California's legislative analysts in order to find out how he thinks the state can slash the necessary 1.2 million of the CDCR budget.
I'll get to all this later today. Right now fatigue is making me too fuzzy-headed to make sense of it. In the meantime…..
Tuesday's Fresh Air with Terry Gross was about the proposed health care plans. The guests were two economists—one conservative, one liberal. The liberal was Paul Krugman. The conservative was Heritage Foundation Vice President Stuart Butler
They were both wonderfully informative and each had very interesting points to make.
I guarantee you'll come away feeling smarter, with a better grasp on the issues than when you tuned in.