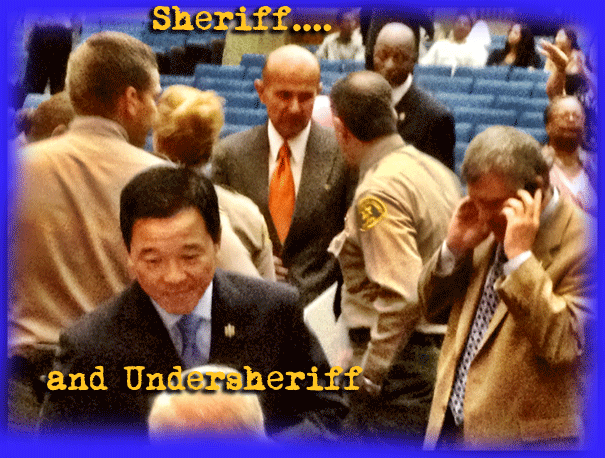 I'm on KCRW's Which Way LA? Thursday night with the always excellent Warren Olney talking about undersheriff Paul Tanaka's abrupt announcement of his retirement.
Peter Eliasberg, the Legal Director for the ACLU of Southern California was also on the show and Sheriff's Department spokesman Steve Whitmore. The combination made for….a lively discussion.
To hear the show, you can either tune in at 7 pm at KCRW 89.9 FM, or listen online.
Here's a direct link to the PODCAST. The segment on the undersheriff's retirement announcement begins at about minute: 1.38
---
LINKS:
When you listen to the show, you'll note there was a discussion about testimony given by Undersheriff Paul Tanaka at the Jails Commission hearing, and some dispute about what the undersheriff said and didn't say, and in what context. Since these are all questions that can be quickly resolved by looking at either the transcript from the hearing or listening to the audio, you'll find those links below.
Hearing Transcript: CCJV, July 27, 2012
Hearing Audio: CCJV, July 27, 2012, Part 2, Paul Tanaka Testimony
---
POST SCRIPT: Light posting right Friday. But back in full force on Monday.
As for the Tanaka retirement story, we are told there are more surprises coming soon, and we're deep in conversations about these and related issues.