EDITOR'S NOTE: The death late last week of Anthony Avalos, a ten-year-old Lancaster boy, is growing more painful the more that we learn about circumstances that led to his being rushed to a hospital Wednesday with critical injuries. According to a story published Sunday in the Los Angeles Times, the boy who smiles winningly in family Facebook photos had severe head injuries and cigarette burns covering his body when he died early on Thursday morning, after lingering through the night.
We have also now learned that law enforcement officers and caseworkers from the Los Angeles Department of Children and Family Services were called by Anthony's family members and others at least 16 times in recent months and years with reports that Anthony and, in some cases, his siblings, were being abused.
Yet, in addition to the anguished questions about what could have prevented the death of Anthony Avalos, there is also the worry among child advocates that a new high profile tragedy of this nature could trigger a reactive pendulum swing of LA County's foster care policies, which could, in turn, cause children to be removed unnecessarily from their families in an effort to prevent future tragedies.
In the story below, Chronicle of Social Change editor and founder, Daniel Heimpel, looks at various facets of this crucial and complicated issue.
---
Will L.A.'s Latest Child Death Drive up Foster Care Numbers?
by Daniel Heimpel
On Thursday, Los Angeles news outlets started reporting on the death of 10-year-old Anthony Avalos. The home where the boy was found "unresponsive" on Wednesday had been visited by law enforcement and the county Department of Children and Family Services (DCFS), which investigates allegations of child abuse, according to news reports.
While we are still in early days, the death of a child known to child protective services can have long lasting repercussions. Here in Los Angeles, the death of 8-year-old Gabriel Fernandez in 2013, and the 2016 death of 11-year-old Yonatan Aguilar roiled county government and shook DCFS leading to reforms that are still playing out today.
Tragically, child deaths are an inescapable reality for a sprawling child protection system like L.A.'s, and these incidents are the ultimate test for the system's leadership.
This is the first high profile death since the county hired Bobby Cagle as DCFS director. Cagle most recently led Georgia's child protection system. When he took the helm of that system in 2014 there were 8,538 children in foster care. By the time he left three-and-a-half years later, the number stood at 13,542, a nearly 60 percent surge in the number of children in foster care.
Much like the situation he is faced with today, the dramatic rise in foster care numbers in Georgia came on the heels of high profile child deaths.
Having presided over one of the steepest increases in foster care rates in recent child welfare history, will this latest child death mean children will be removed from their homes at a faster rate here in Los Angeles County? If the death's of Gabriel and Yonatan are any indication, this may very well be the case.
During the tenure of Cagle's predecessor Philip Browning, the number of children in foster care grew at a modest rate as compared to Georgia – in part driven by more aggressive scrutiny of child abuse allegations. Between 2000 and 2011 the rate at which investigations were filed as "petitions" to open a case in the county's juvenile dependency court fluctuated from 4.6 to 8.5 percent. But, starting in 2012, when Browning was hired, the rate steadily rose, arriving at 10 percent in 2016. When Browning started his 5-year stint as DCFS director there were roughly 15,000 kids living in out-of-home care. By the time he left in late 2016 the number had swelled to 18,000.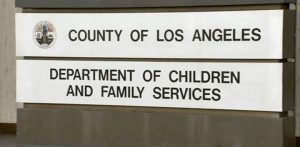 "I think that numbers went up frankly because of this tragic situation we had in the Antelope Valley [the 2013 death of 8-year-old Gabriel Fernandez]," Browning said in an interview on the eve of his retirement. "I think what happened was that that the public and I were shocked at what happened to that young child, and I think the public started calling in, and maybe they wouldn't have in the past. We got thousands more phone calls, which resulted in thousands more investigations that resulted in more children being detained."
In an interview before being sworn in last November Cagle said: "If anyone running a system says that child safety isn't the top goal, you ought to be fired."
In the wake of Anthony's death he released a statement echoing this disposition.
"As a department, our first and foremost priority is the safety of our county's children, and we grieve whenever we hear of a child's death," Cagle said. "We also try to understand how such tragedies occur, and we work hard to figure out how they might have been prevented in the first place."
Part of his predecessor's response was to file more petitions, which resulted in more child removals. While in Georgia, Cagle paid investigators overtime and hired new social workers to carry out investigations, which, coupled with increased calls to the child abuse hotline there, also contributed to more child removals.
He now sits at the helm of a $2.4 billion agency with thousands of workers. Will Cagle respond to this latest tragedy by ramping up scrutiny of child abuse allegations? There are 18,150 children in foster care today, according to DCFS. If history is a guide, those numbers may well go up.
---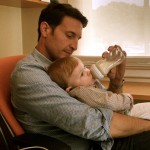 Author Daniel Heimpel is the founder of Fostering Media Connections and the publisher of The Chronicle of Social Change, a national news outlet that covers issues affecting vulnerable children, youth and their families.
Sign up for their newsletter or follow The Chronicle of Social Change on Facebook or Twitter.