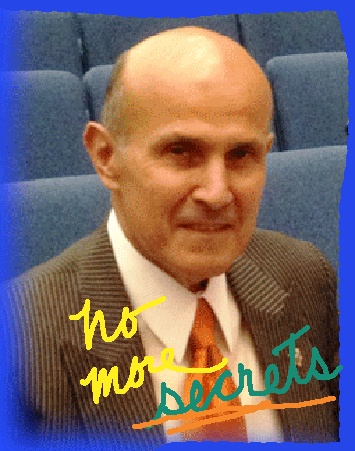 THE MYSTERY OF SHERIFF LEE BACA'S STUBBORN SECRECY AROUND LA'S COSTLY SECURE COMMUNITIES PROGRAM
This week, a New York based justice advocacy organization called Justice Strategies released a report that looked at the dollar cost of LA County's participation in the Department of Homeland Security's "Secure Communities" program, in which local law enforcement—in this case the LA County Sheriff's Department—detains undocumented residents. It turns out that LA is spending $26 million a year on these Secure Communities prisoners—and it may be that we are keeping these same prisoners far longer than necessary in our already overcrowded jails.
Justice Strategies got their numbers through a lawsuit filed by the National Day Laborer Organizing Network.under the Public Records Act, but still the LASD held back some of the most crucial information requested, as the LA Times notes in an important editorial that ran earlier this week.
The report and the editorial bring up several large questions that demand further discussion. But, before we get there, first a rundown by on how Secure Communities works. Here's how Roxandra Guild of KPCC explains it.
Here's how Secure Communities works: When local law enforcement makes any arrest, the detainees' fingerprints are sent to a federal database. If the person is deportable, Immigration and Customs Enforcement (ICE) will ask local law enforcement to keep the person in detention for no more than 48 hours, until federal agents can transfer that person to one of its facilities.

The report from New York-based advocacy organization Justice Strategies puts a dollar figure on L.A. County's spending for immigrant detention. The report says the cost is so high because county jails hold undocumented immigrants, on average, for 20 days — not the mandated 48 hours.
So here are the questions:
1. Why was progressive lawman Baca so eager to leap into this controversial program way back in 2009?
2. Why, given that the county's jails are so overcrowded that the sheriff plans to ship some of the inmates off to other areas of the state, does the Los Angeles Sheriff Department hold the ICE detainees an average of 20 days rather than the federally required 48 hours? This is an average of 17 days longer than legal residents facing the same criminal charge, notes the LA Times. Seriously, what's that about?
3. What's in it for Baca? Although the taxpayers of LA County are taking a hit with Secure Communities, is the LASD making a profit on the detentions?
Maybe not. But our suspicions would be better quelled if the sheriff would release those records that reveal how many immigrants were held for what length of time, and on what charges.
This is not a topic that should be allowed to let slide.