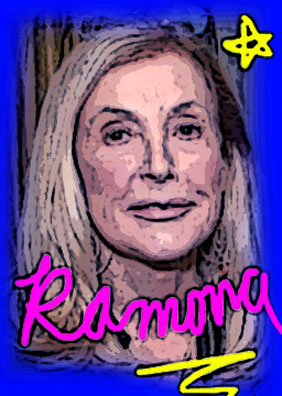 LA TIMES REPORT ON ABUSE IN JUVIE PROBATION LOCK-UPS PROMPTS ACTION—MAYBE

In the wake of the LA Times report on staff abuse of young inmates within LA County' juvenile probation facilities, Los Angeles County Supervisor Mark Ridley-Thomas called for expansion of the Probation Department's internal affairs staff.
Well that's a start. Let's hope there's some follow-through.
And don't forget, the LA Times report is the beginning, not the end of the problems.
---
CUTTING PRISON PROGRAMS HURTS US ALL
The Sacramento Bee's guest column by Orson Aguilar articulates why the state should reject its penny wise and pound foolish plans to slash its rehabilitative prison programs.
The $250 million that California is about to save by slashing vital rehabilitation programs for prisoners will cost us many times that much money.

The money we think we're saving will cost us many times over in more crime, more drug abuse and ruined lives.

Rehabilitation and alternative programs can save lives. I know. One of them saved mine.

I grew up in Boyle Heights, a rough section of East Los Angeles, in the 1980s. Poverty, gangs, drugs and violence plagued our community. But I was lucky enough to stay out of most of it — until one night, at age 19, I did something stupid.

A friend and I were attacked by a group of teens. In the struggle, I fired a shot from a handgun, scattering the crowd but striking one of the assailants in the forearm. Luckily, he was not seriously hurt. My friend and I also escaped with only minor injuries.

But I was charged with a felony. My friends urged me to fight the charges on grounds of self-defense. Instead, I took responsibility for my action. I pleaded guilty to felony assault with a deadly weapon.
Read the rest here.
---
ACLU'S RAMONA RIPSTON ANNOUNCES RETIREMENT
The ACLU's longtime and extremely respected director, Ramona Ripston, has announced that she will retire a year from now. Ripston was the first woman to hold a leadership position in the organization. Some of her accomplishments include:
…Ending segregationist policies at the Los Angeles Unified School District, helping to spur meaningful reform in the, for years, notoriously hard-headed LAPD, fighting successfully for voting rights for Latinos, and providing leadership in battles for equal rights for the disabled, immigrants, gays and lesbians, and the homeless.
"Ramona Ripston has spent her entire career giving a voice to the voiceless," Mayor Antonio Villaraigosa said. "With the ACLU of Southern California as her megaphone, she worked tirelessly to protect the constitutional rights of the poor, disabled, homeless, and gays and lesbians, among many others…."
Yep, that's about right.
All of us who live in Southern California, owe her a huge debt of gratitude—even those who have opposed her. We have all of us benefited beyond calculation from her passion and her commitment to our collective humanness.
---
SENTENCING PROJECT LAUNCHES NEW WEBSITE
Anyone interested in justice issues likely knows the Sentencing Project.
They have just launched a new website that is replete with great new interactive features. Reporters and others with criminal justice-related research needs, take note.