As we celebrate the legacy of the Rev. Dr. Martin Luther King Jr. today, our nation's capital is an armed camp in preparation to inaugurate new leadership for the United States of America. This year, perhaps more than any year in recent memory, we are reminded of how far we need to travel to achieve the goals Dr. King was fighting for when he was fatally shot on that balcony in Memphis in 1968, what with armed insurrection and a Confederate flag flying inside the Capitol Building showing up less than two weeks ago.
At the same time, two days from now, on January 20 — 100 years and five months since the 19th Amendment to the U.S. Constitution was ratified on August 18, 1920, granting women the right to vote — California's Kamala Harris will become the first woman, the first Black woman, and the first Asian-American to be sworn in as Vice President, the second highest office in the land.
And it is clear that she will be an active Vice President, not a figurehead who is sent to show up at events, when the president doesn't have time to go.
So, yes, we have a long way still to travel and, at the same time, we've progressed significantly toward Dr. King's dream — although on certain days the progress seems less than it does on other days.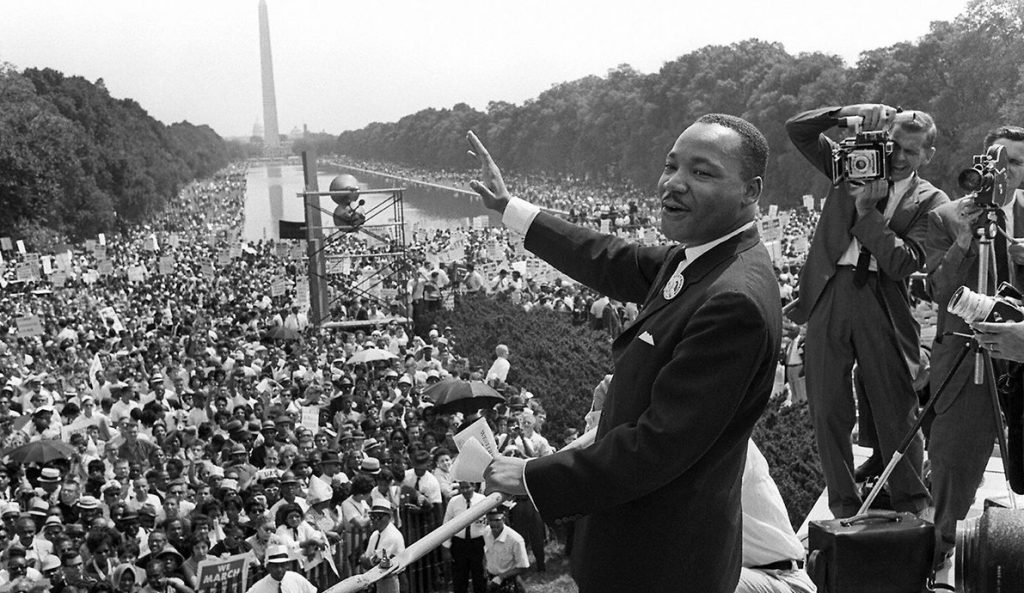 Bottom line, in the the timeless and bittersweet words of Sam Cooke, A Change is Gonna Come.
Still, that change needs help and support from every one of us.
With that thought in mind, to honor of the work and life of Rev. Dr. Martin Luther King, here are three versions of the song —  written December of 1963,  recorded in January, 1964 — which made Mr. Cooke immortal.
First, here's Sam Cooke's own version.
Aretha, of course, has several of her own indelible versions. This one is from 1967, when she was 25-years-old.
Finally, this newer performance by Jennifer Hudson, which occurred on the June 2019 evening when Denzel Washington was honored with the AFI Life Achievement Award.  Hudson's singing is its own emotional wonder, blowing the roof off as she tells us once more and unequivocally how far we've come and how far we still need to go.