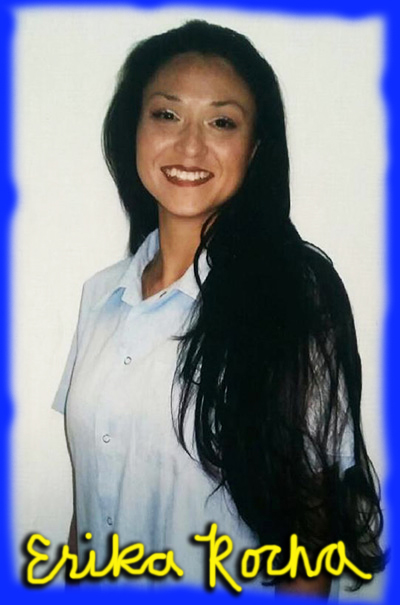 A BAFFLING EPIDEMIC OF SUICIDE ATTEMPTS AT CALIFORNIA INSTITUTION FOR WOMEN
Erika Rocha was 35 years old when she committed suicide on April 14 of this year, in the mental health unit of the California Institution for Women (CIW) in San Bernardino, just one day before a scheduled parole hearing. Rocha, who was serving a 19-to-life sentence for a juvenile crime, was taken off of suicide watch despite a making a suicide attempt before a previous parole hearing. (Read WLA's previous reporting on Rocha's untimely death: here.)
Unfortunately, Rocha's case is not an outlier.
In June, one month after Rocha's death, 27-year-old Shaylene Graves was found hanging in her cell, with just six weeks left to go on an 8-year sentence. The San Bernardino Sheriff's Department said Graves' death was a suicide, but the young woman's loved ones are challenging that conclusion.
CIW has experienced an alarmingly high number of suicides and suicide attempts since at least 2013. In fact, the facility has the highest suicide rate—five times the state average—among all 34 prisons of the California Department of Corrections and Rehabilitation.
There have been 73 suicide attempts and six women have committed suicide since the beginning of 2013.
A 2014 report examining suicide prevention practices at all 34 prisons of the California Department of Corrections and Rehabilitation found CIW, in particular, to be "a problematic institution that exhibited numerous poor practices in the area of suicide prevention."
While the prison has been faulted for its suicide prevention efforts, CDCR officials have not pinpointed a single specific reason for the spike in suicides and attempts. There are likely other factors involved. Krista Stone-Manista—an attorney who took part in a lawsuit against the state over treatment of mentally ill prisoners—says the stream of suicide attempts may be due to "suicide contagion" effect.
"There's a greater sense of despair there that I haven't seen in other prisons," Angie Junck, supervising attorney for the California Coalition of Women Prisoners, told LA Weekly's Hillel Aron.
The inmates agree.
Other possible factors include an increase in drug traffic through the prison, and a high turnover rate for psychiatrists.
CA Senator Connie Leyva wants to solve the mystery. The senator says she is going to call for an investigation into the situation at CIW to ensure that "officers are receiving adequate training, making sure policies there are being adequately followed."
Here's a clip from Aron's story for LA Weekly:
For years, the California Coalition of Women Prisoners has been asking California lawmakers to open an independent investigation into suicides at CIW.

"I think the problem is so deep," Lenz says. "You could have better mental health care, but the culture of prison is so dehumanizing. I don't think you can ever remedy the problem without changing the way we deal with crime and violence. But in the meantime, we want to help people survive."

Following Erika Rocha's death, which has received a small amount of media attention, their requests are gaining traction.

State senator Connie Leyva, whose district includes CIW, says she's going to call for "an audit," in August to "find out exactly what's going on." Leyva credits correctional officers with bringing the suicide rate to her attention.

"Clearly there is a problem," Leyva says. "No one seems to be able to put their finger on what's happening. We need to make sure that officers are receiving adequate training, making sure policies there are being adequately followed."

She says she's spoken to CIW's warden, Kimberly Hughes. "I want to keep our discussion private," Leyva says, "but we're moving forward."

Department of Corrections spokespeople declined L.A. Weekly's request for an interview with Hughes.

Department of Corrections spokeswoman Kristina Khokhobashvili points out that CIW is the only women's prison in California with a psychiatric inpatient program. "Those inmates that require that advanced level of care, they will leave CCWF and be housed at CIW, because that facility is set up for that," Khokhobashvili says.
---
BECAUSE OF MIRANDA RIGHTS VIOLATION, NINTH CIRCUIT GRANTS NEW TRIAL TO MAN CONVICTED OF MURDER AS A TEEN
In a 2-1 ruling on Friday, the Ninth Circuit Court of Appeals said Kevin Jones Jr.—a man convicted in 2003, when he was 19, of fatally shooting one teen and wounding two others in a drive-by—must be granted a new trial because LAPD officers continued questioning him after the young man invoked his right to remain silent.
The court said LAPD detectives lied to Jones, telling him they had evidence of his guilt. Jones' responses to the detectives' post-Miranda questioning were pivotal in the case against him.
The victims who survived the shooting were unable to identify Jones from a lineup, and the vehicle witnesses described seeing was different than Jones' car. The witnesses also described a hat that did not match Jones' baseball cap.
The LA Times' Maura Dolan has more on the ruling. Here's a clip:
In a ruling written by Judge Jay S. Bybee, the court said Jones had invoked his Miranda right to remain silent when he said he didn't want "to talk no more."

"Once Jones said he wished to remain silent, even one question was one question too many," wrote Bybee, a President George W. Bush appointee. Bybee was joined by Judge Alex Kozinski, a Reagan appointee.

The victims were members of the Eight Treys Gangster Crips. They were shot while stopped at a gas station in a neighborhood that bordered the territory of a rival gang, the Westside Rolling 90s Crips.

An African American man sitting in the passenger seat of a black Ford and wearing a Cleveland Indians cap fired at the victims, witnesses said.

An informant told police that Jones was a gang member and drove a car similar to the one used in the shooting.

But the surviving victims were unable to pick Jones out of a photo lineup, and there was no physical evidence linking him to the crime, the court said.
---
CREATING A PATH FOR FEDERAL LAWSUITS IN CASES OF INADEQUATE INDIGENT DEFENSE
US Senator Cory Booker (D-NJ) and Representative Sean Patrick Maloney (D-NY) announced their partnership on proposed legislation that would open up avenues for defendants to file federal lawsuits (including class action lawsuits) against states and local governments for system-wide failures to give poor felony defendants effective legal representation.
Across the nation, public defenders are severely overburdened (and underpaid), which means that and often can't provide all of their clients with effective representation. In some jurisdictions, public defenders only have a few minutes to spend on each case. Approximately 95% of indigent criminal defendants take plea deals, Booker and Maloney point out.
"Fifty-three years after the Supreme Court reaffirmed our constitutional right to an attorney, public defenders are still juggling hundreds of cases and defendants are still meeting their lawyers only minutes before entering a guilty plea," says Rep. Maloney.
These justice system failures most heavily impact low-income communities, Sen. Booker says. "The Equal Justice Under Law Act seeks to fill in the glaring gaps that have left too many Americans vulnerable and without adequate legal representation."
The proposed legislation is a welcome step toward a more just public defense system, says NAACP Senior Vice President for Policy and Advocacy, Hilary O Shelton. "By allowing a federal cause of action that allows a class of indigent defendants to sue in federal court for systemic violations of the Sixth Amendment on a pre-conviction basis, you are offering a constructive and effective solution."
By the way, Booker's speech at the Democratic National Convention in Philadelphia is worth watching, if you missed it:
You can also read the full text of Booker's speech over at Time.
In talking about Democratic pres cand Hildog, Booker managed to work into the speech his own most cherished topic, namely criminal justice reform:
She knows that our criminal justice system desperately needs reform, that we need to bring back fairness to a system that still, as Professor Bryan Stevenson says, treats you better if you are rich and guilty than poor and innocent.
She knows that we can be a nation that both believes that our police officers deserve more respect, support, cooperation, and love – and believes that a young twenty-something black protestor deserves to be valued, that they should be listened to with a more courageous empathy, and that change is needed in our system.