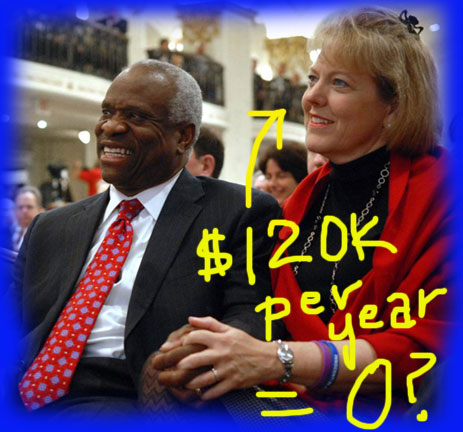 BROWN WANTS TO SHUT DOWN THE STATE'S JUVENILE PRISONS, BUT SHOULD WE?
The short answer is YES. They're preposterously expensive and they're a mess that seems immune to fundamental reform.
However, shutting them down must be done wisely or it will simply result in more kids being tried as adults and so shoved instead into the adult prison system, as the Bakersfield Californian points out in an editorial.
The plan doesn't appear to provide clear safeguards that would keep juveniles convicted of lesser crimes out of adult prisons. What if the counties, deep in their own budget problems, can't accommodate them? Will these kids end up in adult facilities? Will counties lean toward prosecuting more youth offenders as adults to avoid having to house them? Will they be tempted to not prosecute them at all?
The NY Times also looks at some of the disagreement on the issue:
Joaquin E. DiazDeLeon, a former Fresno gang member, spent two years inside California's juvenile prison system. What he found there, he said, was no better than the streets he came from.

Instead of rehabilitating young offenders, he said, correctional officers spent most of their time separating rival gangs. Violence was so pervasive, he said, that he kept his gang affiliation just to protect himself.

"Basically you're being thrown in a box and expected to change," said Mr. DiazDeLeon, 21, now a student at City College of San Francisco.

Gov. Jerry Brown's recent proposal to eliminate California's Division of Juvenile Justice was billed as a way to cut $242 million from the state budget. It was also the culmination of a decade-long effort to shut the state's troubled youth prison system, which for years has been plagued by violence, abuse and decaying facilities.
---
CLARENCE THOMAS FAILED TO DISCLOSE WIFE'S EARNINGS
The LA Times' Kim Geiger has this head-shaker of a story. Here's the opening:
Supreme Court Justice Clarence Thomas failed to report his wife's income from a conservative think tank on financial disclosure forms for at least five years, the watchdog group Common Cause said Friday.

Between 2003 and 2007, Virginia Thomas, a longtime conservative activist, earned $686,589 from the Heritage Foundation, according to a Common Cause review of the foundation's IRS records. Thomas failed to note the income in his Supreme Court financial disclosure forms for those years, instead checking a box labeled "none" where "spousal noninvestment income" would be disclosed.
Common Cause also says that Ginny Thomas was paid a salary in 2009 by a group called Liberty Central. But again in 2009, Justice Thomas checked the "NONE" box.
"Without disclosure, the public and litigants appearing before the court do not have adequate information to assess potential conflicts of interest, and disclosure is needed to promote the public's interest in open, honest and accountable government," Common Cause President Bob Edgar wrote in a letter to the Judicial Conference of the United States.
Do we think this is an oversight? Nope. Not really. One year maybe. But six? Although it's admittedly hard to know what exactly Thomas was thinking with such a bone-headed move.
---
THE CLEMENCY QUESTION OF HAMEDAH HASAN
Lisa Ruth, at the not normally bleeding-heart-liberal Washington Times, asks—quite rightly—why President Obama hasn't given clemency to Hamedah Hasan, the mother and grandmother whose case typifies the nation's War on Drugs sentencing madness.
Ruth writes that presidential commutations are rare, but that sometimes justice demands them:
One stand-out in the more than 3,000 requests for Presidential commutation is Hamedah Hasan, a mother and grandmother serving her 17th year of a 27 year federal prison sentence for non-violent crack cocaine conviction. She has no prior criminal record.

In 1991, Ms. Hasan was arrested for conspiracy to distribute crack cocaine, after three other known drug traffickers implicated her as the "manager" of the conspiracy to sell 5.9 kilograms of crack cocaine. They received lighter sentences for their cooperation with authorities. Police never found any drugs on Ms. Hasan, nor did they find any drugs in her house. Despite repeated stake-outs, they did not observe her selling, using, or possessing drugs of any kind.

Mandatory federal sentencing guidelines put Ms. Hasan in jail for life. The requirements at the time included a 100:1 ratio for crack cocaine to regular cocaine. In other words, if you had one gram of crack, your punishment was equal to having 100 grams of cocaine.

Changes in the Sentencing Guidelines later reduced her sentence to 27 years.

Ms. Hasan has applied for Presidential commutation of her sentence, and has received an outpouring of support.

The ACLU now represents Ms. Hasan due to the strength of her argument. The application included more than 50 letters of support from community leaders, prison chaplains, advocates, friends and family.

One letter is from the federal judge who sentenced Ms. Hasan, the Honorable Richard G. Kopf, U.S. District of Nebraska. Part of his letter reads:

"…I can say, without equivocation, that Ms. Hasan is deserving of the President's mercy. I have never supported such a request in the past, and I doubt that I will support another one in the future. That said, in this unique case, justice truly cries out for relief."
---
AND WHILE WE'RE ON THE TOPIC OF IMPRISONMENT, THE LATEST ON BRADLEY MANNING AND HIS SOLITARY CONFINEMENT
The Guardian has the story. As you read the clip below, remind yourself that Manning has been kept in solitary confinement for six months—although he has yet to be convicted of anything at all.
Supporters of Bradley Manning, the army private suspected of leaking confidential documents to WikiLeaks, were thwarted in an attempt to deliver a petition protesting his treatment when US Marines took a sudden interest in traffic law.

David House, a friend of Manning's, and Jane Hamsher, founder of the Firedoglake blog, were stopped by guards at the Quantico Marine Corp base in Virginia where Manning is being held, on Sunday when House planned to make a regular visit to see Manning.

The pair also wanted to deliver a petition with 42,000 signatures protesting at the conditions Manning is being held under, including solitary confinement and round-the-clock watch which his lawyers describe as unfair and abusive.

But despite having visited the base to see Manning on several previous occasions, yesterday the pair were stopped by military police and Hamsher's car impounded after guards found the vehicle's license plates had expired and Hamsher was unable to produce insurance papers.

After nearly two hours the pair were released – but too late to see Manning during the military brig's visiting hours, denying the prisoner of his sole weekly respite from solitary confinement.