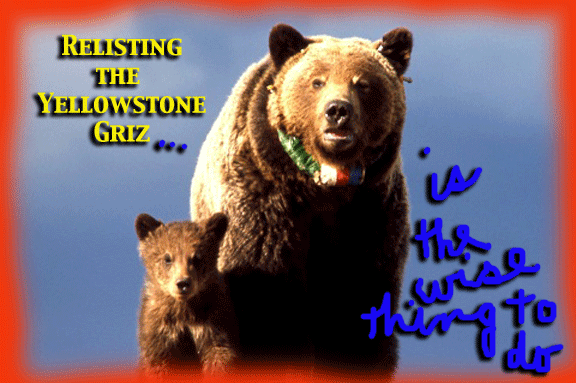 GOOD NEWS, OBAMA ISSUES FIRST COMMUTATION OF HIS PRESIDENCY. BAD NEWS: WHAT TOOK HIM SO LONG? AND WHY JUST ONE?
Late Monday, the President pardoned five people and issued one commutation.
This is all very nice, of course. But many of us who follow such things wonder why he has only pardoned a grand total of 22 people (plus that single commutation) while by the same time in his presidency, Jack Kennedy had pardoned or commuted the sentences of 600 Americans. Why, people ask, has Obama has has left such an important presidential power lying nearly fallow?
Julie Stewart, the President, Families Against Mandatory Minimums (FAMM) is one of those who thinks Obama could have done a lot more by now. She writes for the Huffington Post. Here's how her column begins:
This week, President Barack Obama won't just be pardoning turkeys. He decided to throw some human beings in the mix, too. He pardoned five people, restoring their civil rights, and even issued his first presidential commutation to Eugenia Jennings, reducing her sentence so that she can return home to Missouri to recover from cancer and watch her daughter graduate high school.

Her commutation is long overdue.

In 2001, Jennings was a survivor of domestic abuse and had a long-standing struggle with drug addiction. She began selling small quantities of crack cocaine to support herself and her three children. When she sold a mere 13.9 grams of crack cocaine to a police informant, Jennings received a 22-year sentence. No guns were involved; no one was hurt.

Jennings spent her decade in federal prison conquering her addiction, educating herself, and speaking publicly to students, warning them of the consequences of drug use. Earlier this year, Jennings was diagnosed with cancer. She has received chemotherapy treatments in prison and shows positive signs of an eventual recovery.

Jennings's commutation is no fluke — her pro bono legal team from the Washington, D.C. firm of Crowell & Moring built a wide network of supporters and advocates, including Senator Richard Durbin (D-Ill.). Sen. Durbin first learned about Eugenia's outrageous sentence when her brother, Cedric Parker, testified before Congress. Sen. Durbin and Jennings's lawyers fought tirelessly for her release for three years.

Unfortunately, the use of the pardon power has become seen as such political anathema that this kind of herculean effort — and lengthy wait — is what it takes to get justice. It wasn't always this way. President Obama has now been in office as long as President John F. Kennedy, but Kennedy granted over 600 pardons and commutations during that time. President Obama has granted 22 pardons and one single commutation…..
---
9TH CIRCUIT RULES THAT YELLOWSTONE GRIZ MUST STAY ON THREATENED LIST FOR NOW
In 2007, the U.S. Fish and Wildlife Service lifted Endangered Species Act protections from the grizzlies scattered through Montana, Wyoming and Idaho.—contending that they were a recovery success story. However, US District Judge Donald Malloy granted summary judgment that vacated the feds' delisting plans at least for the 500 or so bears in the Greater Yellowstone area. A three judge panel ruling for the 9th Circuit Court of Appeals agreed, concurring with advocates who said that the Fish and Wildlife folks had not adequately guarded against changes in circumstances that could once again reduce the bears' numbers.
Reuters has more.

The LA Times also has a good story on the griz issue.
PS: Since I spend some time in West Glacier, MT, every summer, an area that like greater Yellowstone is grizzly central, I've observed bear management up close for nearly 30 years. It's a delicate matter. I've also been able to observe my share of grizzlies of various sizes, ages and genders, over those same years. It's a privilege I treasure. Thus I'm personally deeply grateful to the three judges of the 9th Circuit panel, and also to Judge Malloy before them, for erring on the side of caution when it comes to protecting the great bear.
---
BILL BRATTON ET AL HIRED TO INVESTIGATE UC DAVIS PEPPER SPRAYING DEBACLE
Does the UC System really need former LAPD Chief Bill Bratton and his New York-based Kroll security consulting firm in order to aggressively investigate the insanely shocking pepper spraying at UC Davis? Uh, no, it's a bit of overspray.…uh overkill.
On the other hand, one could also argue that it's a great PR move designed to communicate that UC President Mark G. Yudof is taking this really, really, really seriously.
Which is good.
As long as the price Bill and group charge isn't too high.
Larry Gordon of the LA Times has more.
---
NO $1.4 BILLION TO BUILD AND RENOVATE JAILS UNTIL SHERIFF BACA GETS HIS EXISTING HOUSE IN ORDER, SAYS THE LA TIMES
Good call, Times editorial board! (This is, by the way, the second good jails-related editorial from the Times in the last few days. There was also this on Tuesday.)
Here're a couple of clips from Wednesday's editorial on the matter:
In the coming weeks, the Los Angeles County Board of Supervisors is expected to decide whether to approve a $1.4-billion jail construction project that would help ease overcrowding at Men's Central Jail and prevent the early release of some inmates. The county's chief executive and Sheriff Lee Baca argue that the plan, which calls for rebuilding one facility and expanding a second, would make the nation's largest jail system safer and cheaper to operate.

It's hard to argue with the need or the logic. The Men's Central building is so dilapidated and so overcrowded that in 2006, U.S. District Judge Dean D. Pregerson described conditions as "not consistent with human values." Renovations would make it safer for deputies as well as for inmates. What is questionable, however, is whether Baca should be given new or refurbished jails when he's so clearly struggling to run the ones he has.

[BIG SNIP]

Yes, the county's jails need help, and Men's Central needs to be replaced. But the Sheriff's Department should demonstrate that it can properly operate the jails already under its control before it asks taxpayers to spend another $1.4 billion.