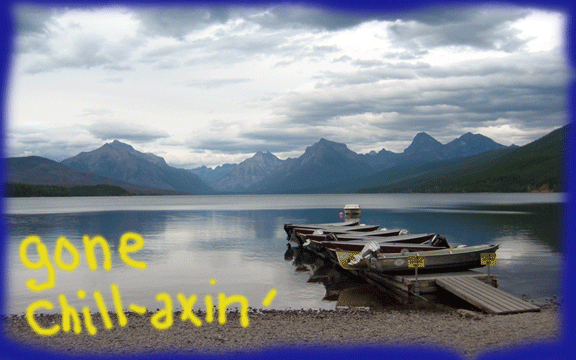 For some reason I can never resist this one particular view of Lake McDonald in Glacier National Park. I take a new photo every year.

Okay, in the name of sanity, psychological self-rescue, and certainly spiritual correctness, I'm going to slow my posting down to a crawl until I head back to LA this coming Sunday or Monday (at which point I'll start posting more Voices from the Road).
If something astonishing happens, and I can't resist, you'll assuredly hear from me. Otherwise, I'll be….as one friend suggested I should have been doing all along….chill-axin'.
(And, yes, I do know that's a silly use of vernacular for a Topanga-living white broad.)