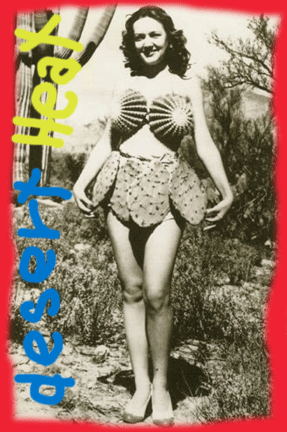 (and, no, this is not meant to be me)

I appreciate all the great questions commenters have put forth. I'm headed out this morning and I'll try out a number of them as I go. The results, of course, will be posted.
In the meantime, let's all hope that vile, dog-murdering scum, Michael Vick gets the 18 month max it appears that his deal will allow.
And, since I'm driving first through the desert before turning north, and since no one in LA's City Hall, City Council Chambers, or the County Supervisors' Office has done anything particularly scandal-worthy for at least ten days, we turn for our Weekly Scandal Fix to…… California's high desert, where it seems the Bighorn-Desert View Water Agency Board of Directors is in UP TO NO GOOD!!!
(This shocking story is courtesy of excellent commenter Pokey)
According to the Hi-Desert Star ("working to serve you better since 1957"), as a result of a year long investigation, the district attorney's Public Integrity Unit has caught members of the water board doing the following felonious deeds:
1. Persuading a dead man to sign a contract an hour after said man has expired! (Nope. Not joking. Check it out.)
2. Engaging in quite profitable—and quite illegal— conflicts of interest!

3. Attempting to hide all of the above in a pretty darned clumsy fashion!
Whoa-a-aa, baby!
******************************
Will talk to you next from the road.