by Jim DeSimone
There are no acceptable excuses for the resistance county leaders demonstrate against making critically needed changes at Los Angeles County's youth detention centers, most urgently Barry J Nidorf Juvenile Hall, and Central Juvenile Hall..
If events of the past month are any indication, problems of violence and drug abuse at the county's juvenile lock-ups will only accelerate if politicians continue to concern themselves with dodging responsibility rather than providing kids with needed rehabilitation and programming.
The county has had ample opportunities to fix the system, but it is clear that incremental changes are not enough. We need to start fresh, adopting a more humane and effective approach that has been proven to work in other places. By doing so, we can help ensure that fewer young people end up reoffending and become trapped in the criminal justice system as adults.
Instead of ordering the facilities to be closed, on April 13, members of the Board of State and Community Corrections (BSCC), which has regulatory powers over the state's adult and youth jails, gave the county four more weeks to fix endemic dysfunction in the nation's largest youth justice system, where in 2019 state investigators found that youth spent most days in confinement, controlled by pepper spray, and without adequate educational or medical care.
In one case with which I'm personally familiar, such extreme neglect compelled a costly settlement for county taxpayers after medical staff at Barry J. Nidorf Juvenile Hall ignored four days of classic appendicitis symptoms, and our 17-year old client's appendix burst while he was alone in his cell.

Based on our investigation, we know that probation staff observed the teenage boy to be laying down in his cell, moaning in pain. The teen turned in a written request for medical services, rating the pain he was experiencing to be ten out of ten.

In the official medical records, however, a facility doctor wrote that the teenager's pain had resolved on the fourth day. But, a nurse who was also present testified in a deposition that the teenager reported being in substantial pain.

That same night as our client lay in his cell, his appendix burst and he was taken to the hospital the next morning. But the damage was done. He had developed peritonitis, which has caused ongoing discomfort in his abdomen.
That was in Jan. 2018. It appears that little has changed since then. If anything, matters have gotten worse.

Los Angeles County spends approximately $1 million per year per youth to keep young people like our client in unacceptable conditions. Surely we can do better.
Shuttering our two juvenile halls, and cleaning house, brings a golden opportunity.

We know that the halls may not be emptied completely as youth accused of murder, assault, rape and other serious felonies must still be kept in a secure facility. Yet, our approach with all of our youth, must turn from punishment to restoration. They must not "serve time" and then be dropped back into their communities without treating them, teaching them, and inspiring them to recalibrate their futures. 

The blueprint is there: in 2020, the Los Angeles County Youth Justice Work Group released the "Youth Justice Reimagined" report, which proposed dedicated 24-hour youth and community centers, and secure, home-like healing centers with trauma-informed care where high-need youths could receive care close to their families.
In the youth halls, it is not enough to just install more video cameras, provide more outdoor time, and improve use-of-force reporting as required by the state's Department of Justice settlement. These changes could potentially improve conditions, but they differ in several key ways from other successful approaches to juvenile justice.
In Norway, young lawbreakers are given access to education, vocational training, and mental health services, as well as opportunities for community service and restorative justice programs. They are often placed in small, homelike facilities, each with a high staff-to-youth ratio allowing for more individualized attention, all of which helps improve outcomes for the youth. The system emphasizes restorative justice practices, such as therapy, family group conferences, and mediation with crime victims to help youth in custody to take responsibility for their actions and make amends for harm they have caused.
All this happens within a framework aimed at using incarceration as a last resort. Youth who have broken the law are most often placed on probation, with intensive supervision.
In the hope of implementing these kinds of forward-looking approaches to provide better outcomes, our state has elected to close California's youth prisons in order to send those populations to community facilities, a process that will conclude by June 30, 2023.

It's not enough to close the state's chronically troubled youth facilities. In Los Angeles County the commitment to establish community-based rehabilitation must be the priority.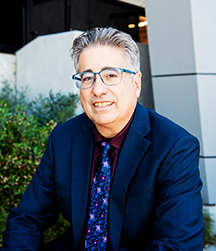 Author Jim DeSimone is the founder of V. James DeSimone Law, a Los Angeles-based litigation practice that takes on civil rights cases. DeSimone has been named a "top employment lawyer in California" by the Daily Journal for the past ten years, has been named a top 100 Southern California Super Lawyer
for six years, and is annually honored as a Best Lawyer in the US.