by Raul Barreto and Alex M. Johnson
---
To restore the dignity of youth in our juvenile justice system, the Children's Defense Fund-California (CDF-CA) is calling for an end to the punitive incarceration model and a fundamental transformation in how we treat youth.
We recently released a significant policy brief co-written by CDF-CA and five formerly incarcerated youth who did time in Los Angeles County's juvenile justice system. Based on a youth focus group study conducted by UCLA's Dr. Jorja Leap, youth shared their experiences and recommendations for changing juvenile camps.
The brief, entitled "Rising Up, Speaking Out! Youth Transforming Los Angeles County's Juvenile Justice System," calls on Los Angeles County and the state of California to take aggressive measures to forever end the outdated, harmful, boot-camp model of juvenile justice and fulfill the original mandate of the juvenile justice system — the promise of rehabilitation.
With this call to action, we decided to collaborate on this op-ed. The paths we took to advocate for reform are very different. Raul, a co-author of "Rising Up, Speaking Out!" and a social justice advocate, had his own encounters with LA's juvenile facilities as a teenager. Alex, a former prosecutor and policy advisor, is now leading a child advocacy organization.
We are both working diligently in pursuit of a transformed juvenile justice system and a nation that ends its addiction to incarceration. We both are clear about the fact that the overincarceration of youth has failed us as a society.
Los Angeles County has the largest juvenile justice system in the nation, and one that has long been plagued with alarming abuse. While some changes have been made, it is time to end the piecemeal approach to reform.
---
RAUL BARRETO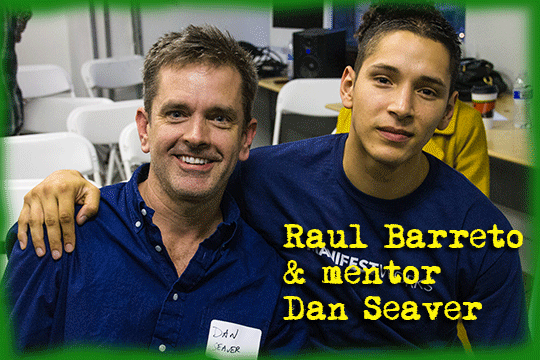 I have experienced time in Los Angeles County's juvenile justice system and am struck by the continuing challenges young people face inside. Currently, I have an older brother who is doing life in prison and a younger friend who is on probation and heavily addicted to methamphetamines. All three of us were incarcerated on multiple occasions in juvenile probation camps. My brother Albert is 34, I am 27, and my friend is 19. We grew up in extreme poverty where our single mothers were the sole providers. My normal environment was surrounded by drugs, alcohol, gangs and violence. It did not include high-quality education.
While our upbringing and our time incarcerated was almost a mirror image, one key difference that has separated our trajectory was my mentor. On my fourth and final stay in camp — after enduring months of learning to walk in a straight line and remaining silent just to survive, avoiding intimidation tactics and staying out of solitary confinement — I encountered a volunteer who was open to building a relationship with me. He gave me the best advice he could.
Dan Seaver became my mentor and has stayed in close contact with me through my successes and failures to this very day. Eleven years later, I am successfully living on my own, working full time, involved in social justice issues and traveling around the world.
I was lucky. While it took me four stays in camp to meet my mentor, that encounter fundamentally changed my life. The sad reality is that so many just like me are not so lucky. Should the opportunity to change a youth's life be dependent on luck?
I can't help but wonder what would have happened if my brother had also gone through a program where he learned about his potential and was given the direction and connection that I got from a volunteer. Would he be doing life today? What if my young friend spent nine months developing relationships, learning daily about addiction triggers and recovery, and building the job skills or the understanding of how to enroll in college or the benefits of getting a degree? Would he be in a better place?
---
ALEX JOHNSON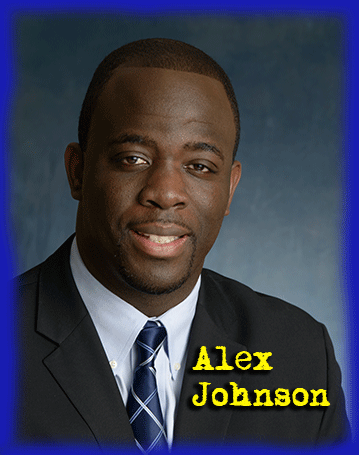 Stories like the one recalled by Raul Barreto are commonplace. We have far too many what if moments and far too few occasions of rising to the challenge of tackling our systemic problems. In 2004, when Raul was at his last juvenile camp, the average Los Angeles County juvenile probation camp warehoused 120 youth in one large dorm room, with only a few probation officers to herd them throughout the day. Programs were sparse and access to education was poor. Raul attributes his ability to survive and change his life to the luck of encountering a mentor. But luck is not a strategy or a plan for restoring and investing in youth.
For years, the juvenile justice system in Los Angeles County was mired in lawsuits and federal monitoring. Today, the narrative has changed, albeit incrementally. "Rising Up, Speaking Out" underscores the fact that despite changes for the better, an overwhelming number of youth continue to struggle with adequate nutrition, privacy, dignity and opportunities to be placed on a pathway to pursue a quality career or continued education.
All young people can thrive if they are given the opportunity and hope that the future can be more than a cot, communal shower and officers observing your every move. Transformation begins with the recognition that throughout the juvenile justice system, every young person should have the opportunity to fulfill his or her potential.
California and other jurisdictions across the United States tout the decline in the number of youth in the juvenile justice system. Yet, despite some incremental improvements, the youth who remain in most county juvenile systems are still being subjected to a punitive incarceration model for reasons that have little to do with public safety.
Young men are less likely to commit crimes than they were three decades ago but more likely to be placed in a correctional facility. For African-American and Latino boys, the disproportionate frequency of incarceration is jarring. In Los Angeles County, African-American youth comprise only 8 percent of the total population but makeup 32 percent of youth incarcerated in the halls and camps.
Study after study demonstrates that when you uplift youth, build on their strength and address their trauma, they are statistically far more likely to succeed and to avoid the vicious cycle of recidivism.
Los Angeles County is on the brink of piloting the LA Model, a trauma-informed approach that does just that. This pilot project is a unique collaboration of key county agencies and youth, community leaders and advocates. If successful, this could be implemented throughout the county and become a model for reform in California.
Los Angeles County spends more than $100,000 to incarcerate a young person for a year, compared to the $32,000 a year that tuition, textbooks and an on-campus room costs at in-state colleges. We are wasting money and lives.
Raul Barreto's success should be the rule, not the exception. Let's uphold our responsibility as adults to keep more kids out of the system and ensure that youth incarcerated in juvenile probation camps are given the opportunity to restore their dignity and humanity and thrive. Leaving the lives of youth to luck and chance is a risk we cannot afford.
---
Raul Barreto is a co-author of the Children Defense Fund–California's policy brief "Rising Up, Speaking Out: Youth Transforming Los Angeles County's Juvenile Justice System" and a member of the Anti-Recidivism Coalition. Alex M. Johnson is the executive director of the Children's Defense Fund–California.
---
This essay also appears in the Juvenile Justice Information Exchange and Youth Today.