A new collaborative Long Beach initiative called the Justice Lab, aims to divert people away from lockup and into community programs, education, and wraparound services.
The program was created through a collaboration with the city's Bloomberg-funded Innovation Team (i-team), and the Long Beach Public Safety Continuum—a partnership between Long Beach Police, Fire, Health, and Development Services Departments, the City Prosecutor's Office, community groups, non-profits, and residents.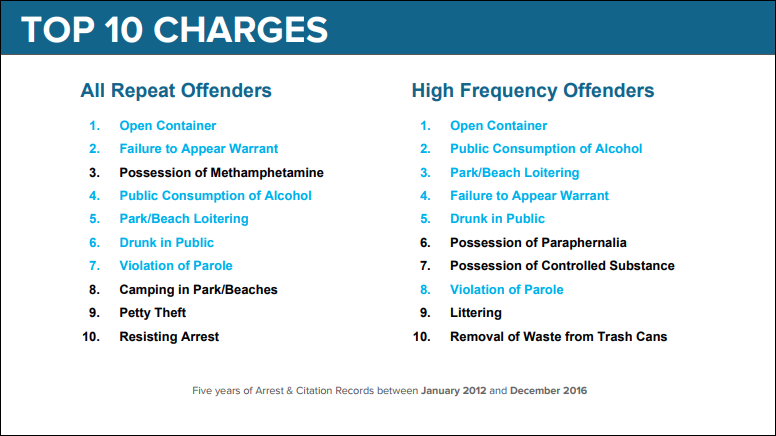 During a yearlong focus on public safety issues, the city's "i-team" examined more than 100,000 crimes over a five-year period in Long Beach and found that nearly 15,000 repeat offenders were responsible for 62% of the total offenses.
The i-team also found that 85% of repeat offenses were low-level misdemeanors—like violating parole, drinking in public, loitering, and failing to appear in court—rather than serious crimes.
The Justice Lab will focus on a group of 875 so-called "high-frequency offenders" who committed 15,677 (15 percent) of the 101,408 analyzed crimes.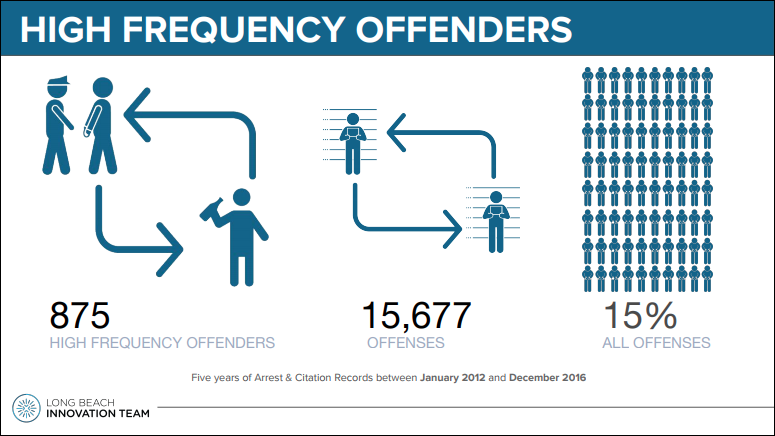 "We see the same people cycle through our public safety services, most of the time for low-level offenses," said Mayor Robert Garcia. "The Justice Lab will use a data-driven approach to re-design how we work together in the City to better serve these community members."
One of the ways that the Justice Lab will work to break people free from the recidivism cycle, is by creating a Multi-disciplinary Team (MDT) that will bring city and county service providers together to improve coordination and make it easier for individuals to access mental health, rehabilitation, and homeless services.
"Making people the priority is critical to developing human-centered solutions," said i-team Director Tracy Colunga. "The Justice Lab will allow Long Beach to think creatively about how we can deploy criminal justice resources most effectively to keep our community safe while giving every resident the chance to thrive."
The Justice Lab initiative also will also install a mental health clinician in Long Beach's jail to assess arrestees and divert the mentally ill into appropriate care.
In addition, a CSULB program run by formerly incarcerated students will help to connect the targeted "high-frequency offenders" to higher education, and will offer peer support and other education-related resources.
The Justice Lab also seeks to improve data collection and data sharing between city's departments to coordinate wraparound for people who cycle in and out of the criminal justice system.
"The Justice Lab initiative will be a valuable program that benefits our entire community," stated Police Chief Robert Luna. "Connecting people to services that can help divert them from the criminal justice system and get their lives back on track is a win for us all."