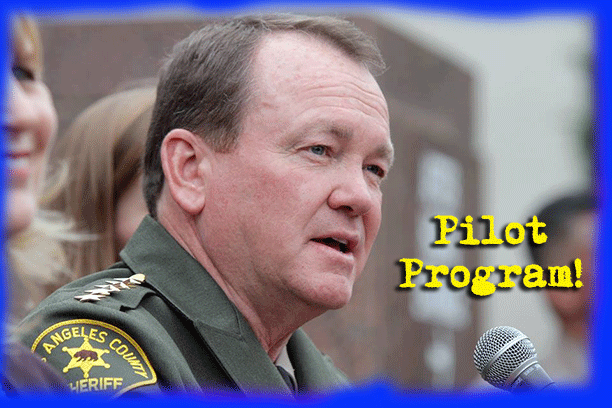 On Wednesday morning, Sheriff Jim McDonnell, along with Probation Chief Jerry Powers,will host Attorney General Kamala Harris at the Pitchess Detention Facility to announce a new recidivism reduction pilot program, everyone is calling "Back on Track LA."
The pilot program is a cooperative effort between the Los Angeles County Sheriff's Department, LA County Probation, the AG's office, plus Los Angeles County Child Support Services Department, local community colleges, a local charter school and private foundations, including the Ford Foundation.
Sheriff McDonnell is reportedly very high on the new pilot strategy. "We have too many people in jails who can and should be contributing members of our community," he said in a statement on Tuesday. "Under the Back On Track program, inmates will receive instruction, mentorship system, and a supportive structure — both in and out of custody — which will facilitate their return to our community and give them a better shot of not returning to our care. This unique program offers hope to those who too often cycle in and out of our jails and will serve as a model for national thinking around these important issues."
We like the idea too, and will have more on the new Back On Track recidivism reduction program on Thursday.