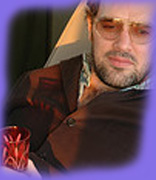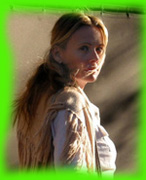 The AP has reported this afternoon that, the NYPD has now confirmed that the body found by a New Jersey fisherman a week ago, was indeed that of Theresa Duncan's long-time lover, artist Jeremy Blake.

Like most people tracking this emotionally-fractured and dispiriting story, I wish it were otherwise.
And here, for those of you who have not already run across it, is a link to one of the more interesting, but quite reality-challenged web theories now running rife through the cyber countryside, about how Theresa Duncan and Jeremy Blake's deaths were part of some elaborate postmodern hoax or ARG—alternate reality game. (Note to Mr. Dream's End, one of the prime theorizers: Nice work, dude, but time to leave the keyboard and get yourself some fresh air. Trust me on this one.)
I'll have a fuller post on Friday or Monday, after I'm deadline free.
In the meantime, I appreciate the tips and comments that some of you have sent my way. While it won't change the underlying sad reality,somehow we'd all feel better if we understood the "why" of it a little better.

*************************************

UPDATE: IN THIS MORNING'S LA TIMES…writer Swati Pandey talks about Theresa Duncan fandom. It's a sweet, sad, respectful but emotionally honest little piece, and worth reading for the obsessed among us.

SECOND UPDATE: IN TODAY'S WASHINGTON POST David Segal has written what is, far-and-away, the most comprehensive and best researched piece on the couple to date.