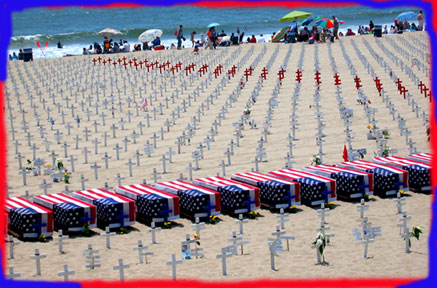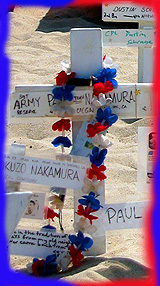 In the year since last Memorial day, Americans have buried 980 more of their sons and daughters killed serving in Iraq. The figure is higher than last year's count and is expected to rise at a still more rapid rate in coming months.
Another 94 American service people were killed in Afghanistan.

As of yesterday, the total number of US troops killed in Iraq since the US-led invasion stands at 3454.
Three-fourth of those killed were under 30 years old.
**********************************************************************
The photos, taken Sunday afternoon, are of Arlington West, the temporary memorial for American troops killed in Iraq that is erected every Sunday in the sand just north of the pier at Santa Monica Beach, by the Los Angeles chapter of Veterans for Peace.