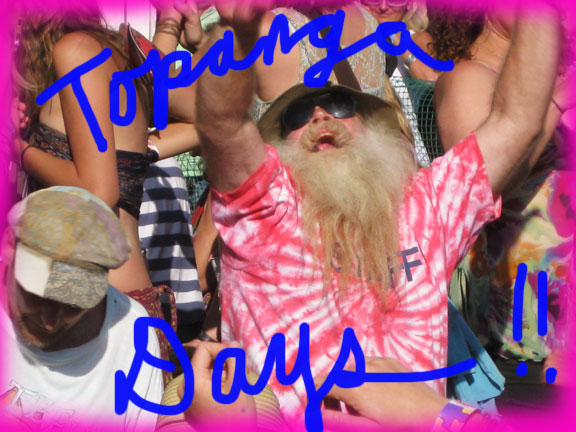 Memorial Day weekend is our national day of remembrance.
It is also the weekend that the only-in-California yearly event known as Topanga Days is held.
For the uninitiated, Topanga Days is a 3-day semi-post-hippie country fair/music festival held every year in the chaparral-covered, coyote and rattlesnake-haunted hills of Topanga Canyon.
Among those playing are Ziggy Marley, Maria McKee, Canned Heat and Venice. But more than the music, it's a one of a kind, wild and fabulous event.
I've written about it in the past here and here.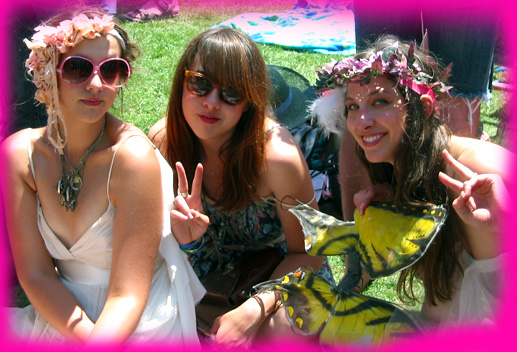 In any case, come'on down.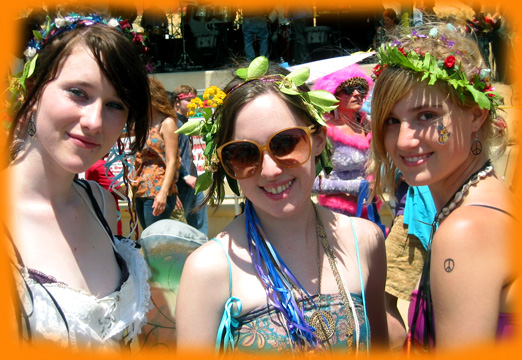 Monday is the Topanga Days Parade, a not to be missed event where anything can be a "float," even one's self. Here are two past rollerblading participants. (Years ago, when my kid was in elementary school, another mother and I used to rollerblade the parade in fairy wings and tiaras. When it no longer embarrassed our kids, we quit. Fortunately others—like the women pictured below—have taken up the rollerblading torch, so to speak.)