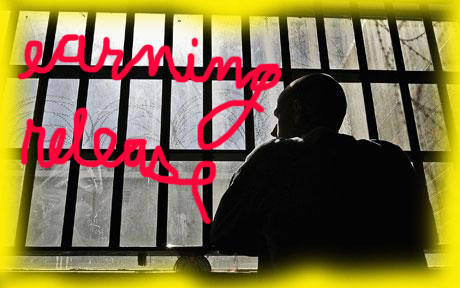 Like California, a number of budget-strapped states are crafting legislation that allows certain inmates to use rehabilitative programs to earn time off their prison and jail sentences.
And as in California, in other states, the very same usual suspects are freaking out and predicting a crime wave in reaction to the various earned early release programs that are being instituted.
Refreshingly, however, at Stateline.org, the online publication affiliated with the Pew Center on the States, there is a wonderfully impartial rundown of what the states are doing in the way of incentivized early release—and the reactions against such policies.
Here're a couple of clips:
As to whether accelerated-release programs lead to more crime by those who are released, research shows otherwise. A review by the National Council on Crime and Delinquency of at least 12 studies, for example, found unchanged or lower recidivism rates among prisoners who benefited from accelerated-release programs in states including Illinois, Wisconsin and Florida.
[BIG SNIP]

"Length of stay has nothing to do with the recidivism rate," Todd Clear, the incoming dean of the School of Criminal Justice at Rutgers University in New Jersey, says. "If I let someone out (early), I'm not increasing the chances of them committing a crime. I'm just changing the date."

Despite the studies, politicians and corrections officials are keenly aware that a single, well-publicized crime by an inmate who has been granted accelerated release can call entire programs into question, virtually overnight. In California, for instance, outrage over the state's good-time credits has been exacerbated by the early release of a Sacramento County inmate who was arrested in connection with an attempted rape less than 24 hours after walking free.

For that reason, Clear believes, early-release initiatives are a recipe for political disaster. "The minute you let a bunch of people out early, you own everything they do," he says
Sadly, yes. You do.