The U.S. Government believes that Mark Ridley-Thomas, the former state senator, former assemblyman, former member of the board of supervisors, and twice-city council member should be sentenced to federal prison for 72 months.

For those still doing the math, that's six years in a federal lock-up.
Today, Monday, August 7, was the deadline for federal prosecutors to submit their recommendation to U.S. District Court Judge Dale S. Fischer, regarding what sentence the government believes should be given to Ridley-Thomas.

Here is how Assistant U.S. Attorneys Lindsey Greer Dotson, Thomas F. Rybarczyk, and Michael J. Morse opened their 32-page sentencing memo:
"This was a shakedown," they wrote. "Not the kind in movies with bags of cash or threats of force. But the kind that is polite and pervasive. The kind that happens too often by sophisticated, powerful people. The kind to which society, sadly, has become so accustomed that it often goes unreported and rarely yields consequences for the offender but strikes a devastating blow to the integrity of our democratic system.
"Defendant Mark Ridley-Thomas shook down Marilyn Louise Flynn."

The group of prosecutors also recommended three years of supervised release, and a fine of $30,000.
"One's public service cannot be a bargaining chip for personal, private gain," the feds added.
Ridley-Thomas, who can be accurately described as a giant of California and LA County electoral politics, was found guilty on March 30, of seven of the 19 counts with which he had been charged.
He will be sentenced by Judge Fischer on August 21, two weeks from today.
Two Mondays ago, on July 24, Marilyn Flynn, who was for more than two decades the dean of USC's School of Social Work, was sentenced by Judge Fischer to 18 months of monitored home confinement, plus three years of probation. Flynn must also pay a fine of $150,000.

The bottom line for Flynn is that, for the next year and a half, the 84-year-old former dean cannot leave her house and/or yard except for medical reasons, or to attend court or engage in other legal matters. Any other exceptions to her condition of confinement must be approved by the court. She will be subject to a monitoring system to make sure she doesn't violate these restrictions.

When Flynn, who took a plea deal rather than going to trial, as Ridley-Thomas did, spoke to the judge before sentencing, she repeatedly expressed contrition and sorrow.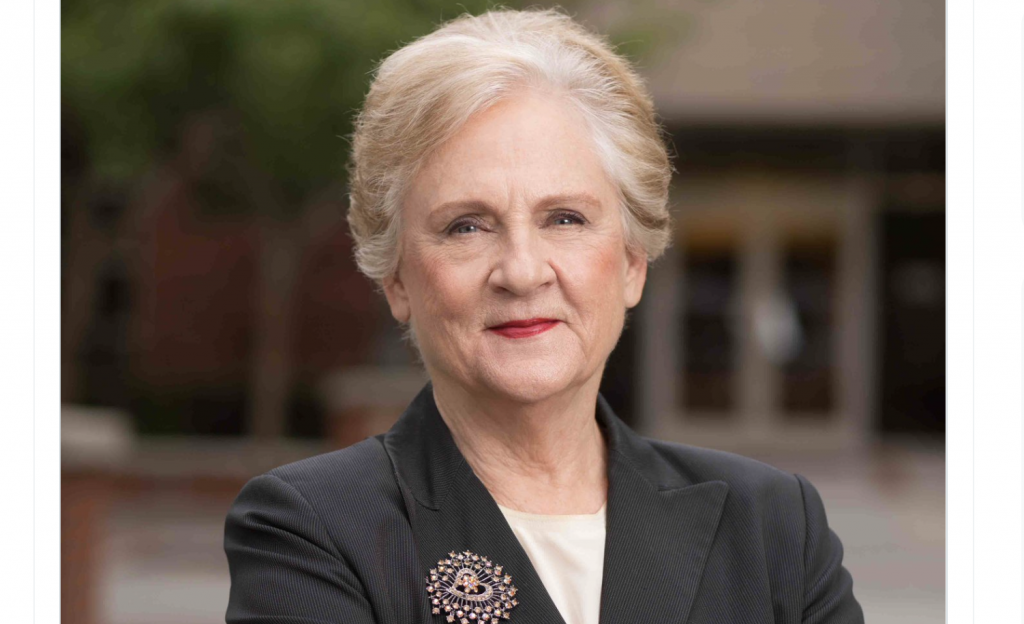 "I'm really greatly embarrassed to be here today," she said. "I'd never imagined that the culmination of my career would be here. I deeply regret my actions and the distress it has caused USC and others."

In deciding on the sentence, the judge said she was influenced by Flynn's "lifetime of public service" which was "reflected" in the nature of the letters sent to Judge Fischer's office by friends, colleagues, and others whose lives the former dean had affected.
They were "of a quality," said the judge, "that the court does not often see."
Yet, bribery of public officials is a very serious offense, said Fischer.
By that the judge was referring to what was originally a 20-count indictment the U.S. government filed against Flynn and Mark Ridley-Thomas on October 13, 2021, in which federal prosecutors alleged a bribery and corruption scheme that began in the Spring of 2017, and continued to July 31, 2018.
(By the time that Ridley-Thomas got to trial, the charges had been reduced to 19 federal counts.)
The outcome of Flynn's hearing was mostly expected. Yet, the morning in court contained a few jarring moments.

The most jarring came when Vicki Podberesky, one of Flynn's two attorneys, requested a curfew for Dr. Flynn instead of complete home confinement.

Judge Fischer gazed for a beat at Podberesky before answering.
"I seriously considered imprisonment," Fischer said finally. "I take it she prefers not to go to prison?"
"That's correct, Your Honor," said Podberesky, as many of the observers in the courtroom visibly tried not not to react to the prison reference.
Fischer said she would, however, waive any regular drug testing for Flynn, adding that she thought the former dean posed "a low risk for future substance abuse."

The mention of prison time, which even the prosecution had not suggested in their sentencing recommendations for Flynn, seemed as if it might point beyond itself to suggest what kind of sentence the judge would consider for Ridley-Thomas.

But before we go deeper into the topic of the sentencing, it helps to look at the two different legal roads Flynn and Ridley-Thomas traveled after they were charged.
In the meantime, it's worth noting that the sentence that the government wants Judge Fisher to give Ridley-Thomas is a year longer than than the five-year prison sentence that U.S. District Court Judge Percy Anderson handed down in the summer of 2016 to Paul Tanaka, the former undersheriff of the Los Angeles County Sheriff's Department.
In case you're unfamiliar with the case of the notorious second-in-command of the nation's largest sheriff's department, here is what Judge Percy Anderson said to the man known as the "shadow sheriff," when he explained the reasoning behind the sentence.
Paul Tanaka, said Anderson, "rewarded loyalty over honor," and "derailed the careers" of anyone who got in his way. Anderson referenced such controversial Tanaka hallmarks as his infamous "work the gray" statements, which Anderson said communicated that "deputies would not be held responsible for aggressive behavior."
Similarly, the judge said that Tanaka's management style "undermined the authority of supervisors" who attempted reform, and "set the stage" for "an environment of aggressive deputy conduct," and an "us versus them mentality" that resulted in hospitalized inmates, and falsified reports, to cover-up the LASD-perpetrated jailhouse brutality.
Judge Anderson had more to say, but you get the idea.
There's much, much more to the story of the upcoming sentencing, and the government's sentencing memo, but the feds' recommendation is breaking news, so we wanted to get the information to you quickly.
We'll be back shortly with the rest of the chapter.
So watch this space.