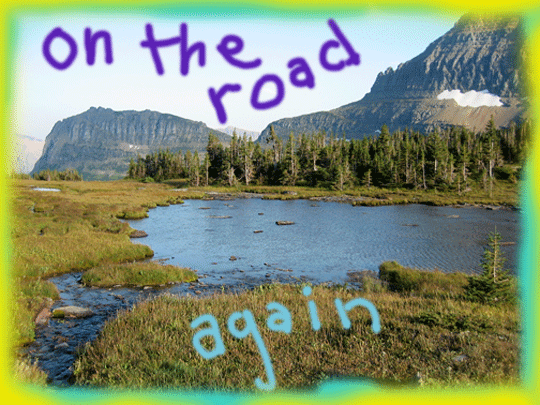 Logan Pass in Glacier Park, MT

Next week I'm headed out on a road trip, eventually ending up in West Glacier, Montana.
While I'm away, I'll still be blogging (although some days may be lighter than others). But when I'm actually on the road , passing through various towns and cities, I thought it might make for an interesting mobile blogging opportunity.
Thus, as I travel, I plan to accost (in the nicest possible way) random people and ask them each three questions. Then I'll take their photos, and put the answers to the questions plus pictures up on the blog each night. That way I can get a quirky day-to-day snapshot of different corners of western America and its inhabitants as I mosey around.
Or something like that.
Now here's where I need help:

What three questions should I ask? (Perhaps I should have six on hand, just in case.)

I don't want anything obviously partisan or a question that attempts to solicit a partisan response.
For instance, I don't want to ask folks who they favor for president. But, I wouldn't mind asking: If America had no choice but to ruled by a king (or queen)—an absolute monarch—and the choice was left up to you, whom would you crown?

Or….I could just ask: In your opinion, what's the best rock and roll song of all time and why?

Anyway, I'm sure you have some better ideas.
So, how about it? What do you think I should ask?
All ideas welcomed and appreciated.