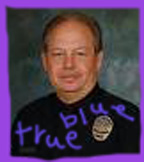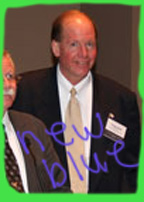 Baker….and new guy, Sands

The word just went out mid day on Thursday that Bob Baker, the police union prez for the past five years, is stepping down and is being replaced by his second in command, Tim Sands.
I've not always agreed with Baker (to put it delicately), but he's a good man, always open for a heartfelt conversation…..and he managed to forge a more cooperative relationship with the chief and the city than we've seen in the recent past.
Interestingly, Bob's going to work for District Attorney Steve Cooley, where he will be "working as a liaison with law enforcement."
Don't know much about Sands. So, for now, we're in Wait And See mode.
But early word is Sands is a straight shooter, cops cop (read: an alright guy an all, but possibly a tad overly boy scoutish, and definitely not likely to be asked to do his own talk show any time soon).
Whereas Baker was the smart, genial guy in the crowd who could discuss a wide range of subjects with passion and humor, and managed to get along easily with most everybody—unless you crossed him on that one little issue, of course: the union. (But, we could respect his occasional intractability. The union was, after all, his job. His baby.)
Sorry to see you go, Bob. Cooley was smart to snatch you.