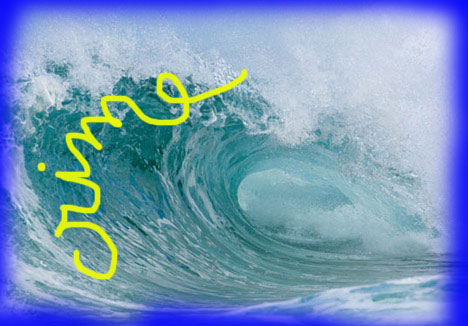 On Thursday, the LAPPL—the LAPD's union— vigorously protested the upcoming release of between 5000 and 6500 prisoners starting on January 25, which is this coming Monday.
Here is how one of the resulting stories opens:
Starting January 25th, thousands of dangerous criminals will be released early from California state prisons — and for the first time in nearly 30 years, sent back to local communities without any supervision," stated the Los Angeles Police Protective League.

"The County of Los Angeles will be dramatically impacted, with over 5,000 felons to be released to our city," said Los Angeles Police Protective League (LAPPL) President Paul M. Weber.
And so on.
Now admittedly, if an extra 5000 or more newly released inmates were to be disgorged in California, the majority showing up in LA (as is always statistically the case) given our current job market (or lack thereof) even for non-felons, plus the cuts to the state's social services….It is not a cheery prospect.
However, my read of the law that goes into effect next Monday—SB 3X 18—the piece of legislation that will supposedly trigger the above-mentioned flood of felons, it suggests nothing of the kind. (Here's the CDCR press release about the law that will kick in on January 25.)
As outlined by the CDCR, the purpose of this prison reform bill, passed during the height of the legislature's budget wrangling last year, is to reduce the California prison population by at total of 6500 inmates over a year's time. (Not a huge reduction, but something is better than nothing.)

However, the reduction is to be accomplished through three new strategies, which primarily have to do with sending fewer people to prison, and not with bouncing menacing hoards of inmates out early.
The strategies include:
Parole reform that will:
1. Help reduce the crippling number of technical violations of parole that have tens of thousands of inmates cycling needlessly in and out of prison (on our dime) for infractions such as testing dirty in a mandatory drug test, or missing a meeting with a parole officer.
2. Eliminate parole for certain inmates, in order to provide better and more rigorous supervision for the parolees who most need it. This would be in lieu of what we do now, which is to insist on non-rehabilitative, ineffective supervision for everybody that is provided by over-burdened parole officers who are far too swamped to help or control any of those who crowd their respective caseloads.
3. Establish and expand drug and mental health reentry courts for parolees who can most benefit from such highly-structured treatment to prevent recidivism.
In addition, the new law raises the bar on certain low-level property crimes.
And, yes, there is one thing in the about-to-be-instituted program that has to do with what may legitimately be called early release. It is an earned credit incentive system in which certain kinds of inmates can choose to earn day-for-day credit by participating in rehabilitation programs that have been proven to reduce recidivism.
Others will be given credit for working in fire camps (which already only accept the cream of inmates) and a few related programs. Those inmates will earn the right to get out a little earlier—and, with any luck, in better emotional shape—than they would have without the earned credit system.
This is not prisoner dumping, nor is it likely to cause the crime wave we're hearing so much about.
But if I'm missing something here, please prove me wrong.
---
PS: In a statement released last night, the Police union has opposed the release of the Onion Field killer. For the record, I do to. For some people life should be life.