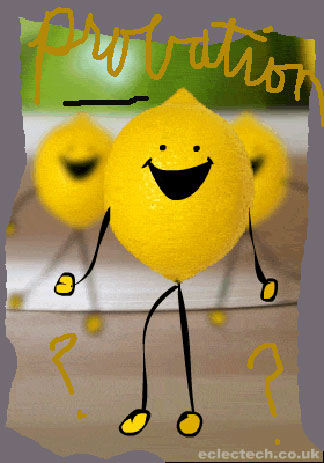 WitnessLA has obtained county documents indicating that a deputy probation officer (DPO) working for the Los Angeles County Department of probation has been twice arrested on complaints of child molestation, based on accusations by three of his adopted children—and that's before you get to the DCFS reports.
Although the arrests did not lead to convictions, in five other instances the officer was the object of complaints of child abuse and child sexual abuse made to the San Bernardino DCFS (Department of Family and Children Services.)
In three of those instances of abuse complaints, the charges were "substantiated" by DCFS.
County documents also show that, for several years, the same officer had a live in "nanny" for the children who also happened to be a convicted sex offender. (When the "nanny" was 19 years old, he was convicted of having anal sex with a minor under the age of 18.)
Yes, you read right. The officer had a live in friend/nanny who is also a convicted sex offender.
Yet, as of May of this year, the officer was still working for LA County probation—and is reportedly working still (although the department's human resource section won't confirm, one way or the other).
Most recently, the officer has been supervising adult probationers, not juveniles. The department won't say if he supervised juveniles earlier in his employment for the LA County or not.
---
THE NIT-PICKY DETAILS
Okay here, in excruciating detail, is what the county paperwork shows:
In 2002 this officer adopted four children—three boys and one girl—some or all of whom it is believed were in his care as foster children prior to the adoption.
Five times between May of 2001 and December of 2006, allegations of child abuse, sexual abuse and/or general neglect were filed against the officer, and thus required investigation by the Department of Family and Children Services in San Bernardino .
In three out of the five cases, the charges were "substantiated." In other words, they were investigated and found to be true, according to county documents.
Here's the list:
On May 24 2001, the charge of physical abuse was substantiated against the officer

On December 4, 2003, another charge of physical abuse was substantiated against the officer—this time along with his housemate.

Three years later, on December 21, 2006, allegations of sexual abuse, plus general neglect and the absence of a caretaker were lodged against the officer. Those allegations were again substantiated.
(Earlier that same year, two other allegations of sexual abuse were made against the officer, and in one case his housemate as well, however they were not substantiated.)
(Okay, I know this is tedious, but stick with me here.)
On the same day that the sexual abuse allegations were substantiated, the San Bernardino Police stopped by the officer's house to find out why his housemate, the nanny, had failed to register as a sex offender.
According to an article in the San Bernardino Sun. and also according to LA County documents, when the police officers came to the house, three of the officer's children—one presumes the three boys— alleged that their father had "molested them repeatedly."
Both the officer and the housemate were arrested on suspicion of child molestation. In the end, however, criminal charges were not filed.
According to a separate LA County document, The officer was rearrested for molestation a week or two later. Again there were no charges.
---
SO, DOES PROBATION KNOW ABOUT THE MOLESTATION CHARGES, ET AL?
Did LA County Probation higher ups know that one of their officers had been repeatedly slammed with child abuse allegations—with at least three of those charges found to be righteous?
Yep, they did.
And what did they do about it?
Just about nothing.
Unlike some other county and state agencies that share databases with each other, thus are alerted if an employee is charged with a crime or even a serious infraction, LA County Probation—the largest probation department in the nation—has no such mechanism.
However, it appears that a concerned DCFS worker and a San Bernardino detective called the probation brass to inform them of their officer's worrisome activities. The calls were followed by a flurry of emails between several probation higher ups to discuss what to do about the matter.
Documents show that knowledge of the problem went straight to the top. The department's then Chief, Robert Taylor was copied on the emails. And Taylor's third in command, Robert Smythe, was one of the main emailers.
Smythe wrote at one point that the department "likely already have grounds to fire [the officer]" adding, "Fortunately [the officer] does not handle a juvenile caseload."
Uh, yeah. Fortunately.
Weirdly, the documents show that, more than three years earlier, in 2003, probation had investigated the officer because he was living with a "known registered sex offender" and concluded that the guy was the officer's "nanny."
It seems that Mr. Smythe did suspend the officer without pay on January 18—but only very briefly.
A week later, on January 25—DCFS substantiated charges be damned—the officer was allowed to back to work.
Three months later still, on April 19 2007, the officer was actually fired-–but then he was unaccountably reinstated the same day—with the firing magically converted to a 30-day suspension.
Like I said above, as of at least May of this year, the abusing officer was still employed at LA County Probation.
He is likely employed today as you read this.
---
WHAT ABOUT TAYLOR?
As these probation scandals keep appearing, it is becomes ever more surprising that Robert Taylor, the last chief of the place, has not been made accountable for….well….anything. Even though he's the guy on whose watch much of this awful stuff happened.
Why is that?
---
BRING IN THE FEDS
This dance of the lemons, probation style, is yet another reminder that we really, really, REALLY need the Department of Justice to wade in to our big, bad swamp of a department, bringing with it federal oversight.
Based on other documents I have acquired, the story of this officer is just the beginning.
And see here's the thing: we have kids living in our big bad swamp. They are being harmed by it. And that is not okay.
Put another way, what we have here, folks, is a gigantic civil rights violation.
Gentlemen (and gentle women), start your federal engines.
---
ONE MORE THING
According to LA County documents, the officer is still receiving a monthly check of $1300 in "adoption assistance," which is curious in that it is only supposed to be offered to the very neediest, or to someone parenting a child with special needs.
Probation officers, with their healthy salaries, and robust retirement plans, are not the neediest. Not even close.
As for the possibility of a special needs child….Let's just say that the entire matter calls for another friendly look on the part of DCFS. Just to be on the safe side.