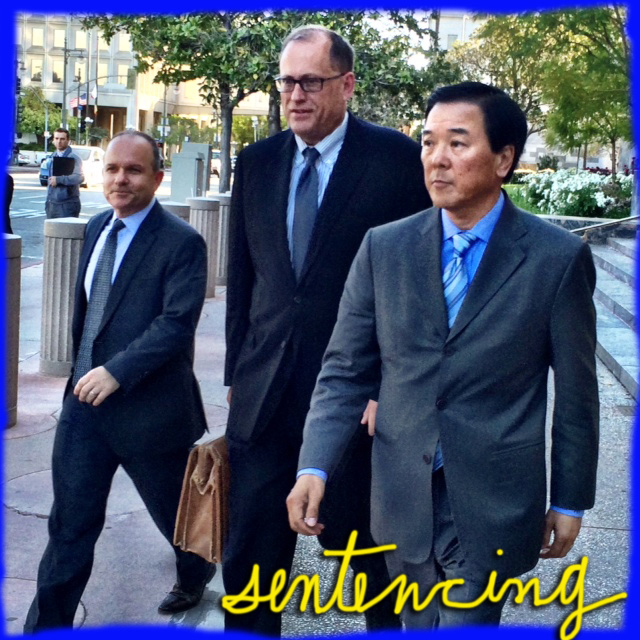 Paul Tanaka, the former undersheriff of the Los Angeles County, will be sentenced on Monday morning at 8:30 a.m. by U.S. District Court Judge Percy Anderson.
The arguments have been made and remade by the prosecution and the defense regarding what kind of sentence Judge Anderson ought to hand down to the man who was, for years, considered the real power behind the throne of the nation's largest sheriff's department.
Tanaka's legal team, Dean Steward and Jerome Haig, asked (not surprisingly) that their client be given probation—arguing that, far from being the "ringleader" that the prosecution had portrayed him to be, Mr. Tanaka was completely peripheral to the crimes of which he was convicted.
(The former second in command of the nation's largest sheriff's department was convicted of obstruction of justice and conspiracy to obstruct justice pertaining to allegations that Tanaka personally directed and oversaw deliberate efforts to upend the FBI's investigation into a culture of brutality and corruption inside the LA County jails, which began in 2010.)
Tanaka and his lawyers further argued that it was Sheriff Lee Baca who ran the show. Any crimes that were committed, they wrote, were "planned, directed and carried out by Leroy Baca, the former Sheriff for the County of Los Angeles."
All the while, according to the defense, Tanaka was "…a fearless executive in the Department who fought to weed out problem deputies, not encourage them. The only culture he fostered was excellence and he made daily efforts to accomplish it."
In response to this rosy portrait of defendant Tanaka, the prosecution— namely Assistant United States Attorneys Brandon Fox, Lizabeth Rhodes and Eddie Jauregui—reiterated in scathing detail the reasons why they have recommended a sentence of 60 months—or five years—in a federal lock-up:
Defendant Paul Tanaka's defiance is on full display in his sentencing brief," the prosecutors wrote. "Rather than accept the judgment of the jury based on the mountain of evidence against him, defendant attempts to shift the blame, minimize his role, and redefine himself. He takes no responsibility for his actions and shows no remorse….

"Despite his claims in his sentencing memorandum, "defendant is the same person who: (a) led the conspiracy that sought to obstruct an investigation into deputies physically abusing inmates; (b) protected rogue deputies who trampled on the rights of those they encountered inside the jail and on the streets; and (c) encouraged deputies everywhere to operate in the 'gray area' of the law."
in the end, of course, it really only matters what Judge Anderson thinks.
Whatever the outcome, Monday promises to be a strange and historic day in the life of the LA County Sheriff's Department, and of the County of Los Angeles.
So….stay tuned.