By Paula M. Mitchell and Justin Brooks
The voters elected George Gascón as LA County's District Attorney because they want evidence-based policies that promote justice for all members of the community, not just a continuation of past failed policies. Mr. Gascón has already taken some giant steps in the right direction.
As part of innocence organizations representing people who were wrongfully prosecuted and convicted in LA County, we have seen firsthand how the DA's past "tough on crime" policies have caused wrongful convictions and then allowed them to evade meaningful review and correction. These outdated policies have also contributed to California's mass incarceration problem and eroded the public's trust in the system. Mr. Gascón's policies aim to remedy these problems. They are lawful, data-based, and the very platform that voters embraced when they elected him. And we believe that they will help address the problem of wrongful convictions in Los Angeles.
First, Mr. Gascón recognizes that policing and police accountability in LA are long-festering issues in need of urgent attention, for a number of reasons. Police misconduct was a contributing factor in nearly half of California's known wrongful convictions since 1989, including many cases out of LA County, where the problem is acute.
A report published in January 2021 documents the long and disturbing 50-year history of deputy "gangs" operating inside the Los Angeles County Sheriff's Department (LASD). The California Attorney General is now investigating the LASD's alleged pattern of unconstitutional policing. And just last year, the AG revoked access to CalGang records generated by the Los Angeles Police Department (LAPD) due to concerns over the integrity of the system and ongoing investigations into the LAPD's misuse of the CalGang database.
To tackle these and other serious issues, Mr. Gascón immediately brought on Special Advisor Diana Teran, who has spent the last 10 years as a Law Enforcement Accountability Advisor, reviewing and providing advice on deputy-involved shootings, internal affairs investigations, accountability, and law enforcement policies. While these problems will not be remedied overnight, Mr. Gascón's commitment to law enforcement accountability as a top priority is an important first step in restoring the public's trust.
Second, Mr. Gascón recognizes that mass incarceration in California is an issue that LA County, specifically, must address.
California's bloated prison system is one of the most expensive in the world, employing over 30,000 officers, parole agents and investigators, making it one of the largest law enforcement agencies in the nation. Roughly 32% of those incarcerated in California prisons—40,000 people—are from LA County, which also operates the largest jail system in the nation. Mr. Gascón is committed to addressing this problem by reviewing the lengthy sentences LA County has been handing down over the last three-plus decades, under failed "tough on crime" policies that undoubtedly swept up innocent individuals in the expansive net they cast, and seeking resentencing when warranted.
Third, Gascón also recognizes that irrefutable evidence shows wrongful convictions occur with unacceptable frequency. He has directed his office to carefully review and investigate every potentially meritorious wrongful conviction claim raised in a petition for a writ of habeas corpus, or brought to the Conviction Integrity Unit, to ensure that justice is done. Under the policies of the last administration, nearly two thousand convictions were reviewed by the office's conviction review unit and only a handful were found to be wrongful convictions. Those numbers simply do not add up.
It is estimated—conservatively—that 4.1% of all criminal convictions are wrongfully obtained. That means there are thousands of people convicted in LA County who did not receive a fair trial and whose convictions should be overturned. Mr. Gascón's directives provide specific guidance to deputies reviewing claims of wrongful conviction to assist them in uncovering and correcting errors.
Wrongful convictions do incredible damage at every level of the criminal justice system, from the law enforcement agencies that investigated, arrested and testified against an innocent person, to the prosecutors who charged, tried, and obtained a conviction against the wrong person, to the juries who convicted the wrong person, to the judges who wrongfully imposed sentences—often decades-long sentences—on innocent people.
And, to the crime survivors and crime victim's families who never received justice, they too are forever impacted by a wrongful conviction. Of course, nothing amounts to the damage that is done to the innocent men and women who were incarcerated for another's crime, a nightmare few of our clients ever escape.
Uncovering wrongful convictions is also important because every time the wrong person is arrested and convicted, the true perpetrator of the crime—often a violent crime—remains at large.
Mr. Gascón's policies and directives are an important first step in uncovering and correcting the grave injustices that have long plagued the community and restoring the public's trust in the system. They also demonstrate his understanding that we need to look backward to find and correct mistakes that were made in the past, before we can move forward together and create healthy and peaceful communities, where everyone is treated equally in the eyes of the law. These policies are a step in the right direction.
The Project for the Innocent at Loyola Law School and the California Innocence Project look forward to working together with the LA District Attorney's Office to ensure that justice is done in Los Angeles, for everyone.
---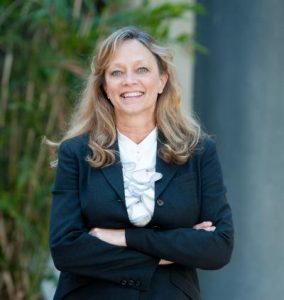 Paula M. Mitchell is Legal Director of the Loyola Law School Project for the Innocent.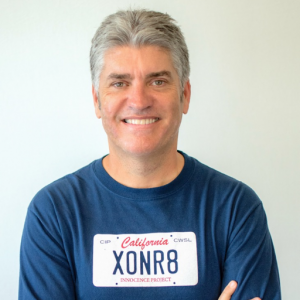 Justin Brooks, is Director of the California Innocence Project, representing indigent individuals incarcerated in California state prisons with claims of actual innocence.

The photo above is of wrongfully convicted Kash Delano Register who was released after 34 years in prison, with the help of Loyola's Project for the Innocent, after Superior Court Judge Katherine Mader ruled that prosecutors used false witness testimony and tried to hide evidence that could have proven Register's innocence/via LPI