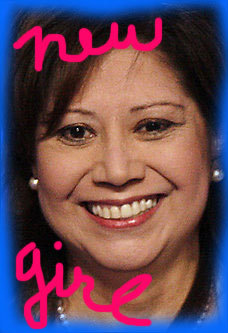 What a terrific choice Brack obama made selecting California Congresswoman Hida Solis, for labor secretary!
Herold Meyerson has a good column on Solis in this morning's LA Times.
And here's the La Opinion editorial on the Solis pick.
Then, without even taking two breaths, State Senator Gloria Romero announced she will "very agressively" seek to replace Solis in the latter's vacated congressional seat.
Now THAT is a good idea!