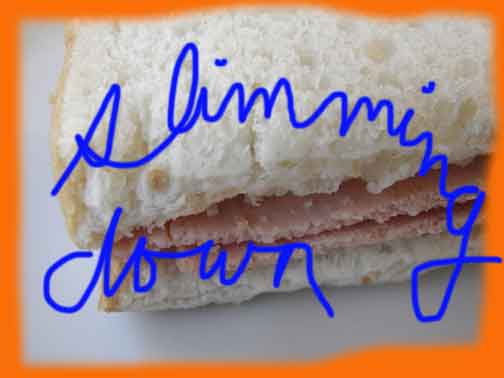 For the last month, reports have been drifting in that various states have been trimming their troubled budgets by cutting prisoners food—both in quantity and quality. For instance, Georgia cut inmates food from three meals down to two.
And, in Alabama, a federal judge ordered the Morgan County sheriff locked up in his own jail for contempt for failing to adequately feed his inmates.
Yet, while they were reported locally, the cuts have flown mostly under the national media radar.
Yesterday, however, the NY Times ran an editorial pointing to the budget cuts that are being made at the expense of those who have no power over even the food they eat:
With budgets tight, states and local governments have been looking at prisons — and prison food — as a place to save money. Three days a week, Georgia now serves inmates only two meals. And across the country, there have been increasing reports of substandard food. This is inhumane. Adequate meals should be a nonnegotiable part of a civilized penal system. It is also bad policy. Researchers have found a connection between poor food quality and discipline problems and violence. Alabama allows sheriffs to keep food money they do not spend, and the sheriff reportedly pocketed more than $200,000 over three years.

Prisoners' rights advocates say they are receiving an increasing number of complaints from inmates nationwide who report being served spoiled or inedible food or inadequate portions. Earlier this year, a riot at Reeves County Detention Center in Texas caused heavy damage to a prison building. Inmates said it was prompted in part by poor food.

Cutbacks in food could violate inmates' constitutional rights, notes Elizabeth Alexander, director of the American Civil Liberties Union's National Prison Project, if they create a substantial risk of serious harm — a particular concern for inmates with diabetes and other illnesses.
In California I have received reports of inmates being fed food that is stale and past the marked sell-by date. (Last month, for instance, I got a call from an inmate at Ironwood state prison who told me that prisoners were staging a hunger strike because the were twice served a packaged food meal that had a sell-by date of 2007.)
Hey, maybe as alternative to underfeeding prisoners, we could cut inmate healthcare.
Oh, no, wait. In California, we've already cut inmate health care past the boundaries of Constitutionality.
Ooops. My bad.
God forbid that we should address budget shortfalls by quickly instituting some smart sentencing reforms in order to cut the number of people we lock up every year.
Nah, let's just cut the portions of food we dole out.
After that, maybe we can cut education again.