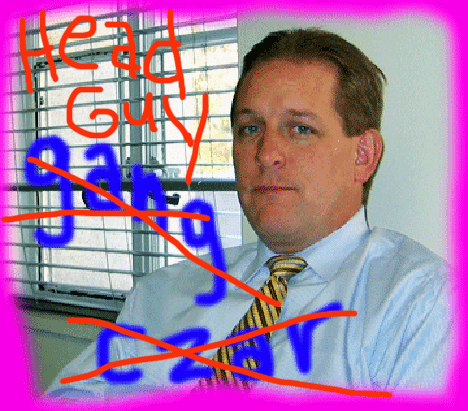 In a press release sent out late this morning, Mayor Antonio Villaraigosa announced that his departing chief of staff, Robin Kramer, will be replaced by the Reverend Jeff Carr, who has been heading up the mayor's gang initiative. (The LA Times has a list of other staff replacements.)
Carr has been responsible for the programs that have gotten the mayor the best press of late, most specifically for the Summer Night Lights program, a simple but smart initiative that keeps 16 city parks in LA's most gang-troubled neighborhoods open late and full of activities . Summer Night Lights runs only for nine weeks of the summer, but has been a justifiably big hit with communities, police and the press. (Hector Tobar's recent LA Times article on SNL captures its mood and value perfectly.)
"…the idea behind the city's Summer Night Lights program: If you distract troubled youths with wholesome things like basketball, outdoor movies and a well-lighted field, they'll be less likely to start shooting one another."
Okay, so good. But if Jeff Carr is moving to the front office, who's going to run the gang programs, which the press release states will report directly to Carr.
UPDATE: I did speak to Carr's office and was assured that a new head of Gang Reduction and Youth Development will be appointed—and soon.
A second question (albeit a slight more frivolous one): Departing chief of staff, Robin Kramer, while a strong personality, was rarely seen front and center in the press, whereas Jeff Carr has been anything but photo shy. (Not that there's anything wrong with that. It is simply an observation.) So what will happen now? Will Carr still be looking for photo ops or will he let the new gang czar have the on-camera face time that used to be his?
And one more thing: The head of the gang program has become a high profile and important city position— since it controls every penny of city gang violence prevention money.
It will be very interesting and instructive to see what direction this appointment goes. It will also be interesting to see if Jeff Carr will continue to set the direction for the gang initiatives (with the mayor's approval), or whether a new gang czar will have some of his or her own freedom to shape and calibrate—and recalibrate— the programs as they move ahead.
In the meantime, congrats to Reverend Carr.

PS: LA TIMES editorial pages chief, Jim Newton, has an insightful essay on Robin Kramer and her departure.