Theme song for election day, courtesy of Patti Smith.  Enjoy. Follow the link.
Be sure to crank up the volu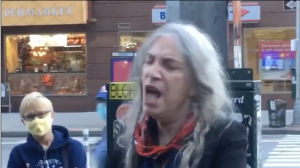 me.
Also, whatever your political choices, if you have some time on your hands and want to call anywhere in the nation to help get out the vote, these people at VOTE SAVE AMERICA are excellent at setting you up.
More later.  Until then….Have a good day.  And vote.