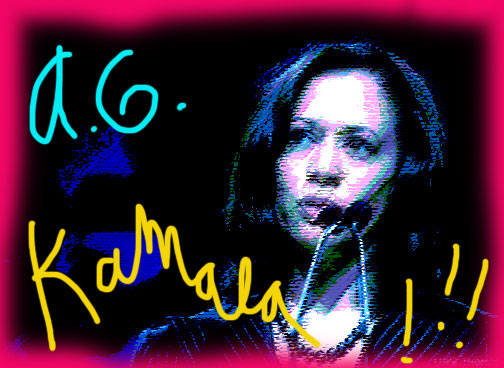 As fond as I am of Cooley personally (aside from my objections to one or five professional issues with him), allow me to say:
Woooo-hoooo! Go Kamala!!
(And California voters, you rock.)
Here are some of the reports:
LA Times……SF Chron.…SJ Mercury News.
During and prior to the campaign, Harris has said that prosecutors and lawmakers should attack the underlying social problems that lead to crime as well as the criminal. California needs a top cop, but it also needs a top cop who can look at the larger picture if this state is to be healed, fiscally and socially.
With any luck at all, she will be the right woman for the moment.
---
Photo prior to my Photoshop interference by Luke Thomas