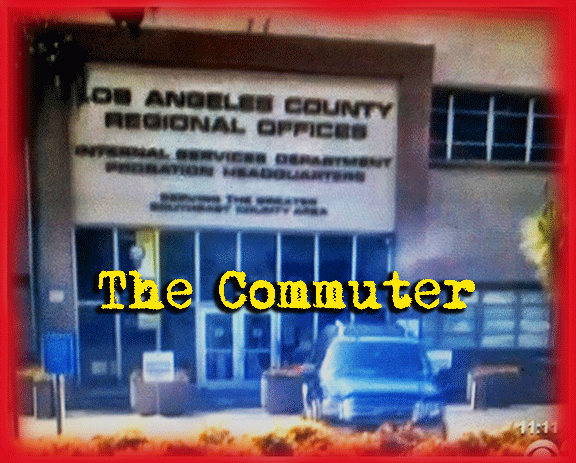 CBS 2 NEWS QUESTIONS PROBATION CHIEF ABOUT HIS TAXPAYER-FUNDED COMMUTER HABITS
Probation Chief Jerry Powers still hasn't moved to Los Angeles from his home in Northern California after being on the job since December 5, 2011.
The fact that Powers received a $25,000 moving allowance along with his $255,000 yearly salary, plus benefits, but still hasn't packed up and relocated in a southerly direction has been a growing source of irritation to many of the rank and file who work under him.
"It makes us feel like he isn't really committed to LA, that he doesn't have a personal investment," said one probation veteran.
It is a sentiment we've heard from many department members in the last six months, inevitably accompanied by speculation as to who was paying Powers' hotel bill during the work week.
Now CBS 2 News investigative reporter David Goldstein, has looked into issue of Powers' non-So-Cal residence, including who is paying for what, when it comes to the various costs of the chief's No Cal commute.
Goldstein's report was broadcast at 11 pm Wednesday night (and promo'd for a full day before.)
In addition, WitnessLA has done its own poking around on the subject.
So, here's the deal:
Yes, when he's not at home, Powers has been staying in a hotel during his nearly 18 months on the job, and the county's been picking up the tab.
BUT, that tab has been a drawdown from the $25,000 move-in allowance that was a part of his contract. Thus far he has used nearly $23,000 of that $25K. When the allowance is gone, Powers says, he'll pick up his own hotel bill.
As for the cost of driving his county-issued SUV (for the use of which he reportedly pays $575 a month) the taxpayer has indeed been paying the gasoline tab for Powers' 660-mile round trip, a cost that, it seems, has been approved by the County CEO and the Board of Supes.
Goldstein also reported that Powers often leaves the office at midday on Friday and doesn't come back to his office in Downey until Monday.
So, is the county taxpayer getting a raw deal?
Well, by all accounts, Powers isn't a slacker when it comes to work hours, and we hear that his labors don't stop just because he's not at the office.
Plus, if he wants to use his move-in allowance on a hotel, do we really care, now that we know he's not double-dipping?
The cost of the gasoline might be arguable. But he's hardly the only county manager with such an arrangement.
(And frankly, some of us are a lot more vexed about the fact that undersheriff Paul Tanaka is no longer actually doing any work whatsoever for the county, but still drives a county car and draws his full salary until his magical retirement date of August 1. But that's another subject altogether.)
So is this whole commute thang a non-issue? Or is there something here that matters?
---
WHEN THE IMAGE IS THE MESSAGE
After talking to an array of those inside and close to the department, the real problem, as we see it, is the message that the paid commute sends.
When Bill Bratton took over the LAPD, it was no secret to anyone that he would eventually move back to the east coast. Bratton's an east coast guy. He ooozes Boston and Manhattan from his pores.
But while he was here, he and his wife genuinely made LA their home. They joined the social scene. They found favorite restaurants, favorite cultural events, favorite LA authors. They made friends. Bratton was present.
Powers already has a reputation of being aloof from his rank and file, which in any organization can be a problem. In law enforcement—and probation is law enforcement—it's potentially a disaster in terms of morale.
The men and women of law enforcement don't need to be coddled, but they do need to know that if they work hard and follow their chief's leadership, that he or she will respect them, and have their backs.
Certainly, it's not impossible to have one's back from 330 miles away.
But it's harder.
___________
POST SCRIPT: Here's the memo that Powers sent Wednesday to the members of the department regarding the CBS 2 broadcast: Jerry Powers Commuter email 5-22-2013