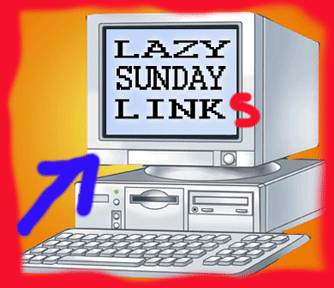 (NOTE: Above graphic shamelessly heisted from Ross Blog at NBC.com)

I've been in a non-blogging state of mind….working on another deadline, and generally enjoying the lovely fall weather. But will be back in full force tomorrow morning.

In the meantime, aside from the various news stories on Blackwater, gang "rent" payments, and DWP rate hikes, out of Sunday's papers, I recommend the following:
FROM THE LA TIMES:
The Facebook Revolution – No this isn't a social justice issue, but it's an interesting read anyway, unless you're planning to live like Christopher McCandless, the Into the Wild guy. (And things didn't turn out that well for him anyway.)
Militant Atheists are Wrong – an anti-anti God essay that has some interesting and discussion-provoking points to make. "Their assault on religious faith amounts to an attack on the human imagination," writes author Lee Siegel.
FROM THE NEW YORK TIMES
On Torture and American Values – "Truly banning the use of torture would not jeopardize American lives," writes the NY Times, "experts in these matters generally agree that torture produces false confessions. Restoring the rule of law to Guantánamo Bay would not set terrorists free; the truly guilty could be tried for their crimes in a way that does not mock American values." Expert opinions on this matter are pretty close to unanimous. So why does American policy dictate otherwise?
Race Gap: Crime vs. Punishment – An interesting and nuanced essay that asks the questions: IF criminal legal proceedings seem to turn out differently for people of different races, when does a constitutional problem exist?
FROM THE WASHINGTON POST
The WaPo has its own torture-memo-related editorial, but the big Must Read from today's Post is this story: An Exit Toward Soul-Searching: As Bush Staffers Leave, Questions About Legacy Abound.
AND ABOUT CERTAIN SPORTS DEVELOPMENTS having do with (cough) damned Stanford (cough), I have no freaking comment.