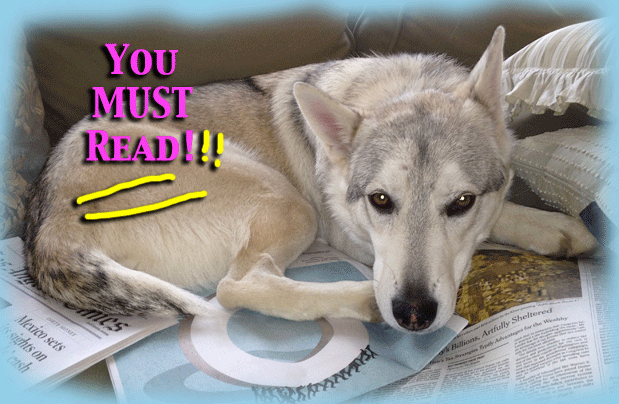 AMERICAN FAMILIES LIVING IN CARS
More than 16 million American kids are living in poverty right now, one out of every four, the highest rate since 1962. And because unemployment has stayed so high for so long, in recent months an increasing number of those kids and their families are sliding past poverty and into homelessness. In a new trend, almost third of the country's homeless now live in cars. They are often those who are the recently homeless, the newbies still reeling from shock and denial.
On this past Sunday's episode of 60 Minutes reporter Scott Pelley talks to four such families whose home is now their vehicle.
This 60 Minutes story is a Must Watch. Period. You can find the show here.
---

SUPREMES AGREE TO TAKE ON 2 CASES THAT TEST WHETHER OR NOT THE LAW CORRECTING THE 100 TO 1 SENTENCING DISPARITY BETWEEN CRACK AND POWDER COCAINE SHOULD BE RETROACTIVE.
In catching up on a bunch of significant appeals cases, I direct you first to this story Tuesday's New York Times by Adam Liptak on an issue that has affected many lives. Basic fairness would seem to dictate one outcome for this case, but when one looks at the legal questions involved, things ain't quite that simple.
Here's a clip from Liptak's story.
The Supreme Court on Monday agreed to resolve a question that has vexed the lower federal courts since Congress enacted a law to narrow the gap between sentences meted out for offenses involving two kinds of cocaine.

Selling cocaine in crack form used to subject offenders to sentences 100 times as long as those for selling it in powder form. The new law, the Fair Sentencing Act of 2010, reduced the disparity to 18 to 1, at least for people who committed their offenses after the law became effective on Aug. 3, 2010.

But what about people who committed their offenses before the statute came into force but were not sentenced until afterward?

For such defendants, Judge Terence T. Evans wrote in one of the pair of cases the Supreme Court agreed to hear, the law "might benefit from a slight name change: The Not Quite as Fair as it could be Sentencing Act of 2010 (NQFSA) would be a bit more descriptive."

The usual rule is that new laws do not apply retroactively unless Congress says so, Judge Evans wrote, and here Congress said nothing….
---
AND WHILE WE'RE ON THE TOPIC OF MANDATORY MINIMUMS, HERE'S SOMEONE THE PRESIDENT MIGHT WANT TO PARDON (NOW THAT HE'S BELATEDLY GOTTEN HIS PARDONING SELF IN GEAR).

Syndicated columnist Debra Saunders thinks that President Obama needs to keep on pardoning, now that he's finally started, and she's got someone whom she feels should be first on the list.
Here's a clip from Saunders' column:
I have an even worse criminal-justice horror story. In 1993, Clarence Aaron received three sentences of life without parole as a first-time nonviolent drug offender. Aaron broke the law and earned time in prison. But he received a longer sentence because he didn't know enough to turn on the bosses behind two large cocaine deals. He foolishly pleaded not guilty and lied under oath. Because the buyer had planned to convert the powder cocaine into crack, his sentence was extended.

Like attorney Means, Molly Gill of Families Against Mandatory Minimums believes Eugenia Jennings is an "extraordinary case." But also, Gill says, Obama should be "bold" and "unafraid" to do more. "This isn't political scandal, it's just doing justice."

Aaron has taken responsibility for the actions that put him in prison. He has a good prison record, and he's ready to start leading a normal life among a supportive and anxious family.

Readers of this column know how tough I can be on violent career criminals. Vicious crimes deserve serious time. But career criminals aren't doing hard time, their small-time subordinates are.

Besides, it is obscene that a young African-American man will spend the rest of his natural life in prison for a nonviolent, first-time offense committed when he was 23 years old.

Next month, Aaron will have spent 18 years in prison. As his commutation application notes, Aaron shows promise to be a law-abiding citizen, but he "continues to serve his life sentences, while all those who testified against him are now out of jail."

President Obama should free him.
---
IN AN UPCOMING CASE THE SUPREMES MAY ASK: WWLCD? WHAT WOULD LOUIS AND CLARK DO?
I love this case—in part, admittedly, because it originates in the state of Montana—but mostly because it deals with the fine print embedded in an intriguing and potentially precedent-setting question: Who owns a state's rivers? The answer it seems depends on whether or not the river or rivers in question were navigable at the time of statehood.
However, it is in the definition of the word "navigable," that there turns out to be a bit of a rub.
Robert Barnes of the Washington Post reports on the coming case. Here's how Barnes opens:
Justice Samuel A. Alito Jr. got a laugh last term when he posed a hypothetical historical inquiry that he said could hold the key for some in determining whether it was constitutionally kosher to ban the sale of violent video games to minors.

"I think what Justice Scalia wants to know is what James Madison thought about video games," Alito said during oral arguments.

An upcoming case on the court's docket about who holds claim to the nation's riverbeds may depend on what appears to be a more discoverable answer to another historical question:

What did Lewis and Clark think?

PPL Montana v. Montana asks the court to decide who owns the lands below three Montana rivers and pits the state against a company that operates three hydroelectric dams along the waterways. Both sides say the outcome could affect the control of riverbeds throughout the nation, especially in the West.
---
PRESIDENTIAL CANDIDATE NEWT GINGRICH WANTS DEATH PENALTY FOR DRUG KINGPINS (OH-KAY.)
Whatever his other quirks, Newt Gingrich's involvement in the Right on Crime Campaign has been heartening. For instance, as recently as earlier this year, Gingrich co-wrote a terrific New York Times Op Ed on prison reform.
However, as his numbers have risen in the Republican presidential primary race, Newt has begun playing to the cheap seats—criminal justice-wise— with his latest pronouncement about executing drug cartel leaders who bring their product into the US.
As he told The Daily Caller, ".. we need to think through a strategy that makes it radically less likely that we're going to have drugs in this country."
Yes, that would be good. But threatening drug cartel kingpins with execution ain't it.
Now, admittedly, if there is one figure in American culture whom we can all agree upon reviling, it would be the drug cartel kingpin. Really, there's just very little one can say to recommend such a person. As wreakers of havoc, they'd give your average brutal dictator a run for his money.
However, the notion that a change in American death penalty laws is going to make these cartel dudes, "radically less likely" to hawk their wares in our fair nation…..Well, good luck with that one, Newt.
Best to look for something else as a campaign slogan.
---
SCOTUS EXPLORES THE UNCERTAINTY OF WITNESS IDENTIFICATION
Laura Beil has the story for the New York Times. here's how it opens:
Yet scientists have long cautioned that the brain is not a filing cabinet, storing memories in a way that they can be pulled out, consulted and returned intact. Memory is not so much a record of the past as a rough sketch that can be modified even by the simple act of telling the story.

For scientists, memory has been on trial for decades, and courts and public opinion are only now catching up with the verdict. It has come as little surprise to researchers that about 75 percent of DNA-based exonerations have come in cases where witnesses got it wrong.

This month, the Supreme Court heard its first oral arguments in more than three decades that question the validity of using witness testimony, in a case involving a New Hampshire man convicted of theft, accused by a woman who saw him from a distance in the dead of night….
Read on; it's a good case about something important.